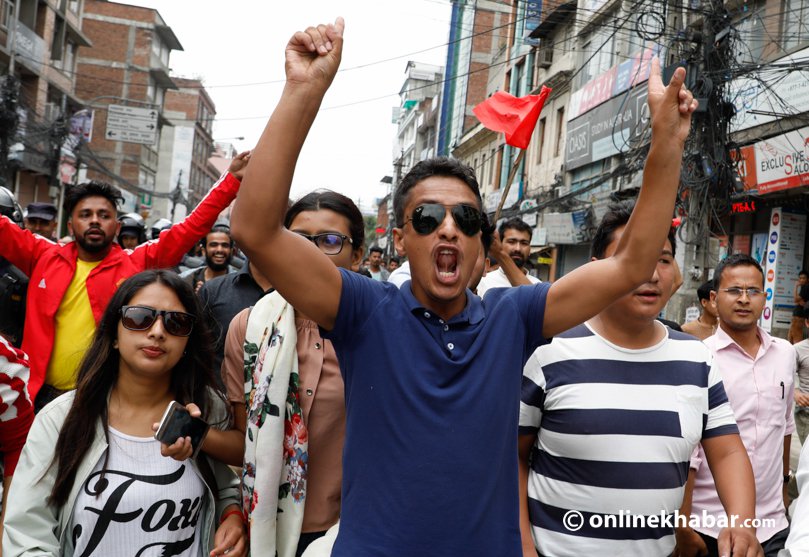 Kathmandu, June 8
Nepal Student Union, the student-wing of Nepali Congress, staged a protest against the government's decision to increase the price of consumable goods and fuel, in front of Tri-Chandra Campus on Friday.
Vehicluar movement was obstructed in Durbar Marg area as the students demonstrated with placards demanding withdrawal of such decision.
The student-wing had also staged a semi-nude protest in front of the Kathmandu District Administration Office last Friday. They had also burned an effigy of Prime Minister KP Sharma Oli in Lalitpur last Saturday.
The Nepal Oil Corporation had increased the prices of petrol, diesel, keroscene, and aviation fuel by Rs 3 last week.