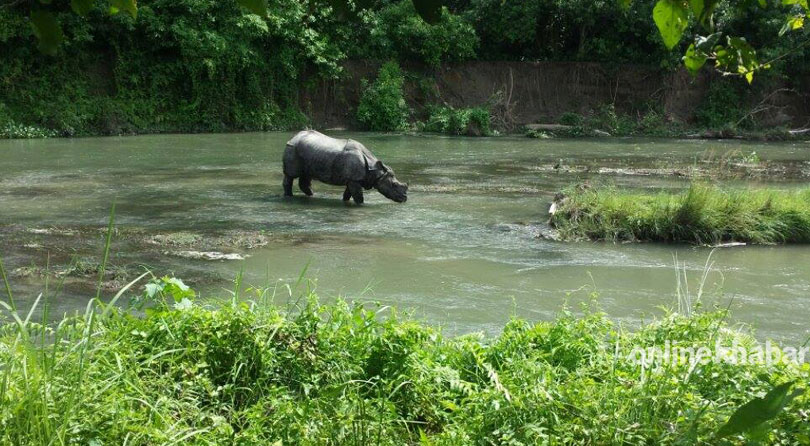 Kathmandu, November 15
After five years since the last rhino census was conducted, Nepal is beginning the fresh rhino census on March 14, 2020, informs the Department of National Parks and Wildlife Conservation.
The census was planned for this year, but it was postponed citing the lack of funds. However, the department is now set to begin the census on March 14 and complete it within one month, informs Ram Chandra Kandel, a deputy director general at the department.
"We have estimated that the project will cost Rs 15 million. The government has allocated Rs 11 million whereas non-government partners will contribute the rest," he informs, adding, most of the support that the non-government agencies will contribute will be in kind. "We have asked them to support the project will the necessary equipment."
Kandel informs that the department head has already approved the plan including budget details and the procurement of the machinery and other things necessary for the project will be made soon.
It has been estimated that more than 400 human personnel and around 60 elephants will be mobilised in the census.
'Decline shouldn't be surprising'
Meanwhile, Kandel says he fears a decline in the total number of rhinos in Nepal. "Dozens of the rhinos were swept away from Chitwan to India during the 2017 floods. The disaster had a long-term impact on the wildlife," he says, "So I am not much hopeful."
There were 645 rhinos in Nepal in 2015. Of them, more than 600 were in Chitwan.