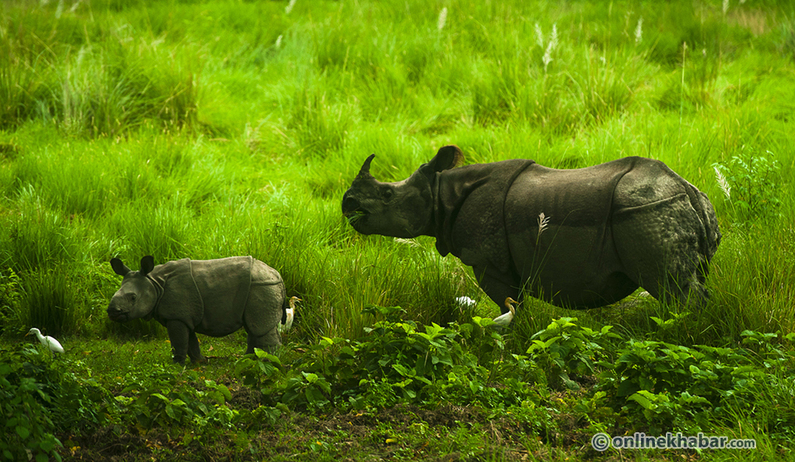 Chitwan, March 16
Nepal's long-expected rhino census will begin on March 23 next week, it has been confirmed.
The Chitwan National Park (CNP) has made necessary preparations to that connection after the Department of National Parks and Wildlife Conservation (DNPWC) sent a letter to that effect. A pre-census training would be organised in Sauraha of Chitwan on March 20 and 21, CNP assistant conservation officer of the park Prakash Upreti says.
He informs about 100 people including the employees of CNP, the elephant breeding centre and the National Trust for Nature Conservation (NTNC) would attend the training.
According to him, the rhino census will also be held in Parsa, Bardiya and Shuklaphanta national parks. It is said mid-March to mid-April is the appropriate time for the rhino count.
Elephants would be used for the census.
Nepal had conducted rhino censuses previously in 1994, 2000, 2005, 2008, 2011 and 2015.
RSS