It has already been three times that the federal government has announced a complete ban on the production, import, sale, distribution, and use of plastic bags thinner than 40 microns to reduce environmental pollution from plastic products. The latest announcement was made in the annual budget speech for this year. It was said to come into effect from July 16, this year.
Like the previous two announcements, this third announcement has also been limited to the papers only till now. Consequently, the amount of non-biodegradable waste is piling on and on around landfills, roads, rivers, and everywhere.
Pradip Khatiwada, who identifies himself as a youth activist, had launched an anti-plastic bag campaign as early as 2014, and he claims his campaign was one among many factors that forced the government to announce the ban in 2015. He has not left his mission yet.
Onlinekhabar recently talked with Khatiwada about why such announcements fail repeatedly and who should do what to really bring a change.
Excerpts
Why do you think the government has been failing to implement the decision?
Our government is failing to do so because they do not know the significance of banning plastic bags. They don't know why this ban should be implemented. When this movement for the plastic bag ban was going on, the Bagmati cleaning campaign was also going on. There was a big support group, including religiously driven people who came forward for the Bagmati cleaning campaign, but, in the plastic ban movement, more youth were involved.
We participated in this movement feeling there has been an injustice to us because plastic bags are socially, economically, and environmentally not beneficial. Our ancestors were the champions of sustainability in the world. But, our generation didn't get to know how the older generations used to live their life without using plastic products.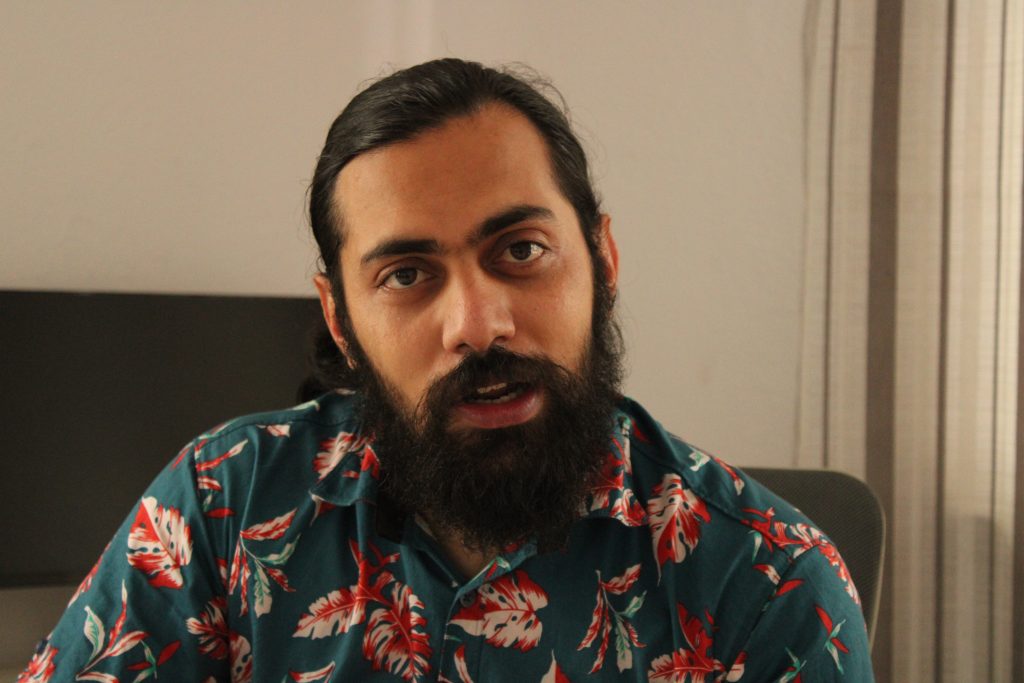 People thought plastic bags were a great invention. But, it is not the case; plastic itself is a great invention, but one has to consider if it is recyclable or if it is reusable. If not recyclable, it has to be removed or not brought into use or banned, such as plastic bags. Various international studies suggest more than 90 per cent of plastic bags end up on land and in oceans, creating pollution and a hugely negative impact on environmental sustainability. Only certain people did understand the gravity of this issue.
Unfortunately, for the leaders, this is not even their priority and it is not in their knowledge spectrum. While "the bulldozer development" is the priority, why would they like to have any debate on plastic pollution and climate change as this is a slow disaster? It will not have an immediate impact but have an impact in the long term.
Where actually does the problem lie? In the people's behaviour? In the government or bureaucracy? Or whom or what?
We don't know that plastic bags come with a cost. We think they come for free. So do the vendors or shopkeepers. But, they are cheated. We do not understand that we are dealing with the devil, for whose management we require a lot of financial resources.
We have made plastic as a matter of pride. If only we had made natural things used by our ancestors a matter of pride, our eco-friendly culture and skills would have been saved. If we had not considered and used the invention of the plastic bag as a great invention, we would have been accustomed to using other sustainable alternative products.
However, coming to this younger generation, we did not see any alternatives; we were not given any and adapted using plastic bags. We are actually trapped.
Another problem that I see is that sellers, even if they see only one or two paisa benefits in plastic products, would easily opt for that. What I mean to say is our industrialists don't have good intentions. Profit-making is not just what we need to look into. There should be a good balance with environmental resources.
Plus, our government doesn't have any protocol to access to monitor what industries and businesses are doing. A company registered as a green company is doing a plastic business in Nepal.
Also, there are people who say huge employment opportunities will be lost if plastic bags are banned, but it's not happening that way. The machine does everything; it is just about marketing.
Plastic is eventually a fossil fuel product. Even if we burn or bury it, it will harm the environment in either vapour form or solid form. Neither can plastic bags be reused nor get into the economic cycle.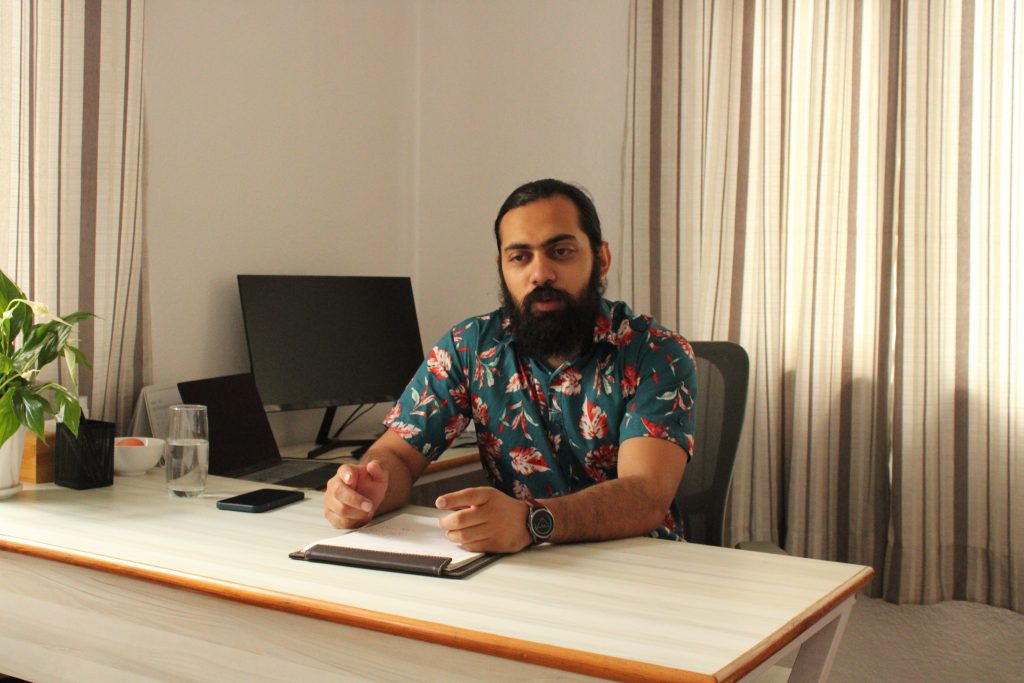 How many plastic bags do you need to earn Rs 50? One cannot find its economic value, therefore even waste collectors rarely collect plastic bags. There is no money out of it. There should be an incentive mechanism, a recycling mechanism to encourage people.
Further, earlier, there was the principle of "polluters pay", but this is not the case now. Where is the responsibility of the business itself? Shouldn't any business organisation in Nepal that is doing these unsustainable businesses be accountable for the unsustainable products they are producing?
But, if this decision is implemented properly, won't this force the public to use expensive alternatives?
This does not really happen. A plastic bag costs around Re 1, though it seems that it comes for free. We use it a lot on a daily basis and use it only one time. But, an eco-friendly bag that costs Rs 35, can be used as many times. In the long run, it doesn't cost more.
Environment-friendly products are not expensive. But, the eco-friendly bag you are buying for Rs 30 now can come at half its current price if there is competition, choices or patterns, colours, in the market.
Why are people not seeking any alternatives to plastic bags then?
I think both the government and business organisations do not have good intentions. Neither of them works in a way that complements each other. Somewhere, business houses are politically biased; plus, our bureaucrats change frequently. Also, there is no rule of law.
Our government sees businesses in a very blanket approach. It just forces the ban without any appropriate consultation, discussions about the alternatives. There should be an incentivised system and consideration in tax for those companies opting for eco-friendly products. But, there is no such system.
On the other hand, business houses also look for loopholes in the law and cheat.
How do you feel to see the decision of banning plastic bags not being implemented?
This is not frustrating actually. We all are evolving. We talked about alternatives during the protest, however, maybe that was not enough. But, what I feel is that it is more of the government's weakness rather than our failure.
I also don't feel frustrated because it feels good even to inspire a single person.
Why do you think are all activists silent about this issue now?
We have successfully made the law. After the law is made and announced, what are we supposed to do now? What do you achieve through protest? The optimum thing you can do in your life through protest is you make the legislation.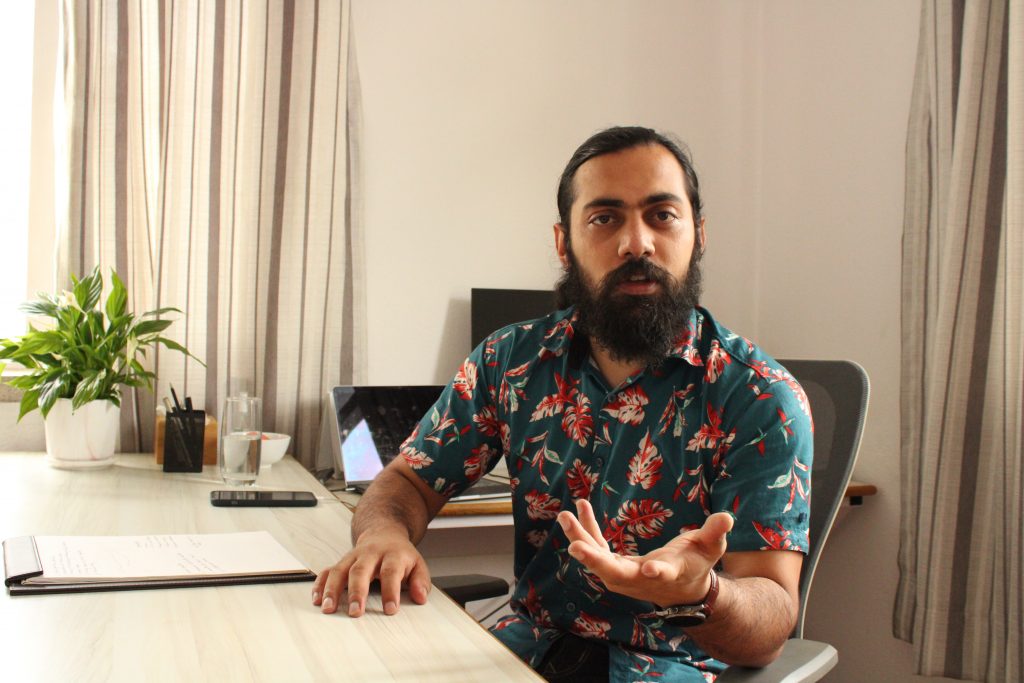 We can do nothing except wait and watch. You keep continuing your spirit and commitment.
Now, who should do what?
The primary organisation responsible to make this decision effective is the Ministry of Environment. Officials under the ministry such as environment inspectors should conduct inspections and act strictly.
Plus, there is also equal responsibility of the local governments to implement this decision.
As there is the mass production and use of banned plastic bags, the authority should monitor on which basis such industries are registered.
Further, institutions and individuals should commit to not use it and abide by it. Bhatbhateni [Supermarket] has successfully done it. It has proved that you can earn business with a sustainable model.
So, are you hopeful that this decision will be strictly implemented?
I am very hopeful. I think whenever it can be, it should be. It is better to be. If it will not be, this should not be seen as a good example.