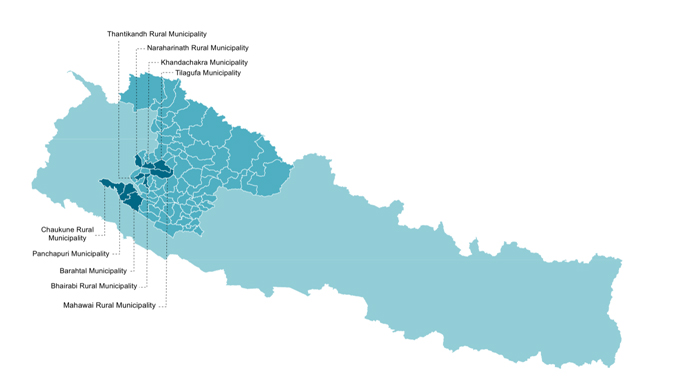 Kathmandu, March 14
Youth Innovation Lab, a not-for-profit civil tech company, has called applications from selected young people from nine selected local units of the three districts of the Madhesh province, for a climate fellowship grant.
The applications are called from the youth from Chaukune (Surkhet), Barahatal (Surkhet), Panchapur (Surkhet), Thantikandh (Dailekh), Bhairabi (Dailekh), Naraharinath (Kalikot), Khandachakra (Kalikot), Mahawai (Kalikot), and Tilagupha (Kalikot) for the Nepali Yuwa in Climate Action and Green Growth (NYCAGG) project.
Under this climate fellowship grant support, recent graduates (mostly engineers, environment, and climate change graduates) will be stationed in local municipalities to work together with local governments to strengthen the disaster and climate-related plans and policies and enhance the knowledge and skills of provincial and local governments in DRRM and climate change.
The company says the project is led by Youth Innovation Lab (YI-Lab) in the consortium of Restless Development, CREASION, and CDMS through financial support from the European Union. The project promotes Nepali youth inclusion in climate action and green economy in the post-Covid recovery of Nepal through their engagement in disaster and climate governance, entrepreneurship, and advocacy.
The application call for the grant ends on March 26. Interested youth can visit the website of NYCAGG-Climate Fellowship and fill in the information on the application comprising personal information, a motivation letter stating the interest and qualification, a CV/resume and a recommendation letter from an academic institution or workplace, and submit the online application.
The company had launched similar fellowships in the past also.