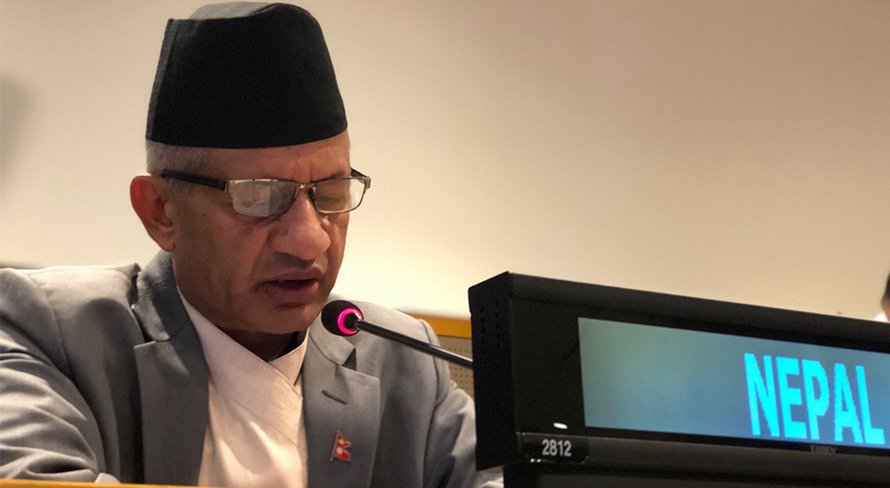 Kathmandu, September 27
Nepal, the current chair of the South Asian Association for Regional Cooperation, hosted a meeting of foreign ministers of member states of the regional body on the sidelines of the 74th session of the United Nations General Assembly.
The meeting happens at a time when the regional body has been unable to hold its 19th summit, apparently due to a conflict between its biggest member India and Pakistan. While Nepal hosted the 18th summit in Kathmandu in 2014, the 19th summit was scheduled to be held in Pakistan in 2016. It was postponed after India withdrew from it.
Organising a meeting among his counterparts in New York on Thursday, Gyawali stressed revitalising the regional body. "The summit has not been held, hence the member states cannot go away from taking an appropriate decision," he said, "If the organisation remains passive for a long, it will be strange."
Meanwhile, a statement issued by the Ministry of Foreign Affairs reads, "He also said that robust cooperation is required for addressing various challenges facing the region, such as poverty, inequality, underdevelopment, climate change, natural disasters, etc."
Despite Gyawali's urge, the ministers of India and Pakistan boycotted each-other's statements during the meeting.