Kathmandu, June 19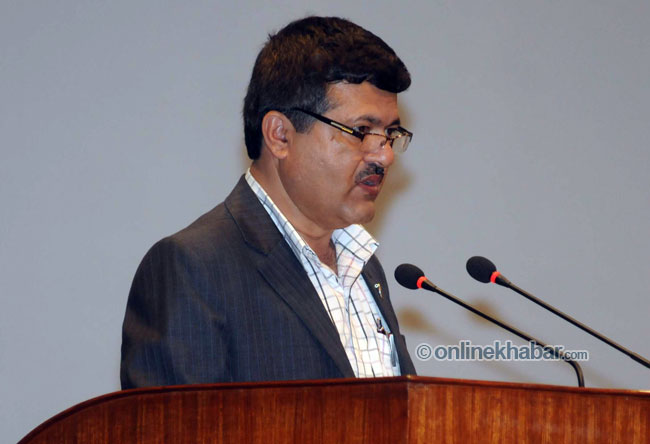 The KP Sharma Oli-led ruling coalition has presented to the Parliament a roadmap for the implementation of Nepal's new constitution.
Minister for Law Agni Kharel presented the roadmap passed through the Council of Ministers at Sunday's meeting of the Parliament.
Thursday's meeting of the Cabinet had the roadmap, which envisions holding local, district and federal elections within the next one-and-a-half years.