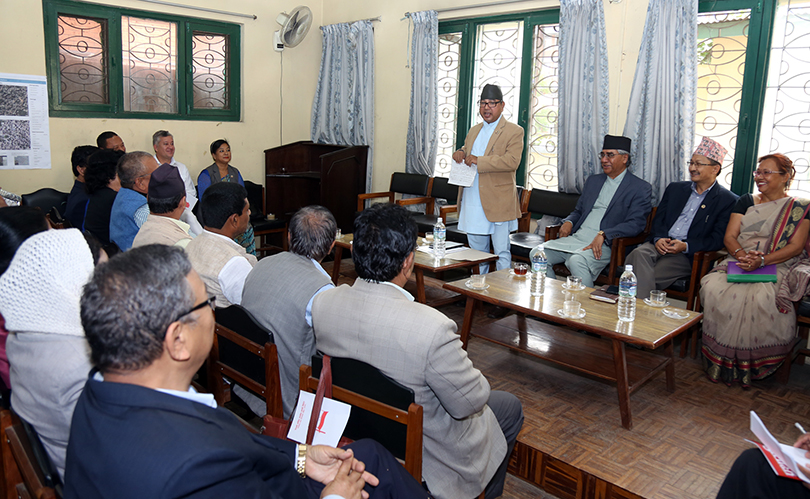 Kathmandu, February 26
The Nepali Congress has said it will take initiatives for the passage of the government-sponsored Constitution Amendment proposal through the Parliament. NC President Sher Bahadur Deuba said this during talks with NC lawmakers from Madhesh.
During the talks at the NC Parliamentary Party Office in Singhadurbar, Deuba said he will bring the main opposition CPN-UML into an understanding for the passage of the proposal. Deuba said the party has taken a decision to this effect.
Talking to journalists after Sunday's meeting with lawmakers from Madhesh, Deuba said he will strive to have the proposal passed through the Parliament, by any means.
Nine opposition political parties, including the UML, have been saying they will not allow passage of the proposal.