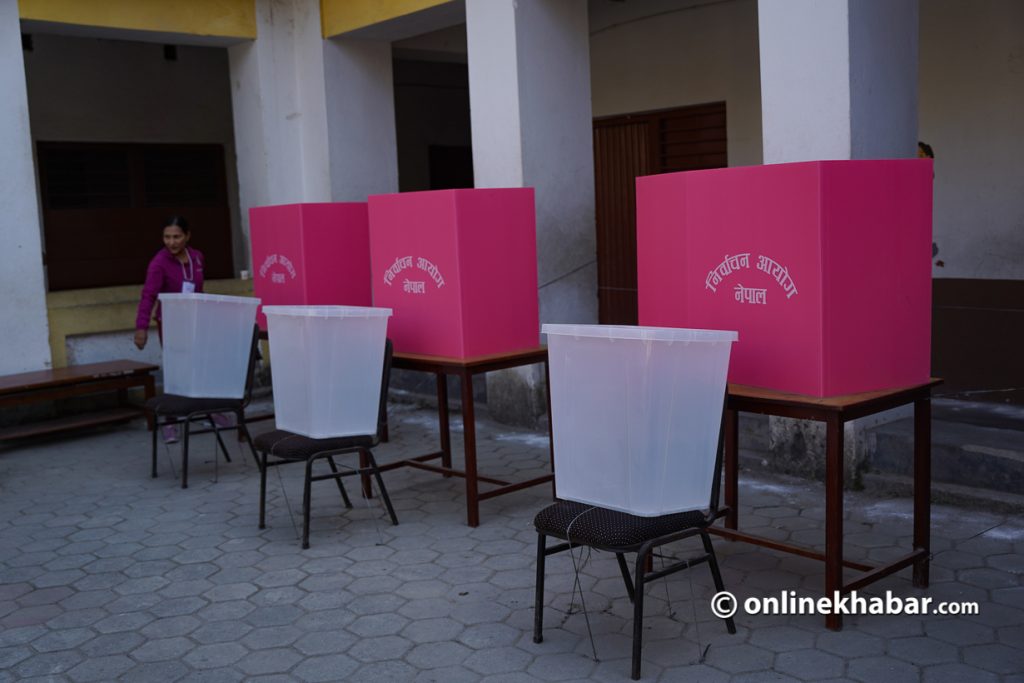 Kathmandu, November 20
Nepal is holding a vote today to elect federal and seven provincial parliaments, which will later elect the governments in the federation and the provinces for the next five years.
The Election Commission says all preparations for the voting have been over. Security agencies have confirmed they are on standby across the country to avert any violence during the voting and ensure the process takes place in a free and fair manner.
The vote today will elect a 275-member federal House of Representatives consisting of 165 lawmakers elected under the first-past-the-post (FPTP) system, one from each constituency, and 110 elected under the proportional representation system.
Likewise, the seven provincial assemblies, of different sizes in proportion to the population, will have 550 members in total. Each assembly will get 60 per cent of its lawmakers through the FPTP system and the remaining 40 per cent through the proportional representation system.
Each federal constituency has two provincial constituencies for the FPTP polls. It means a voter has to cast his/her four votes today: the first for the HoR FPTP seat, the second for the HoR PR election, the third for the provincial assembly FPTP seat, and the fourth for the provincial assembly PR election.
The commission says over 17.98 voters have been registered for the vote today.