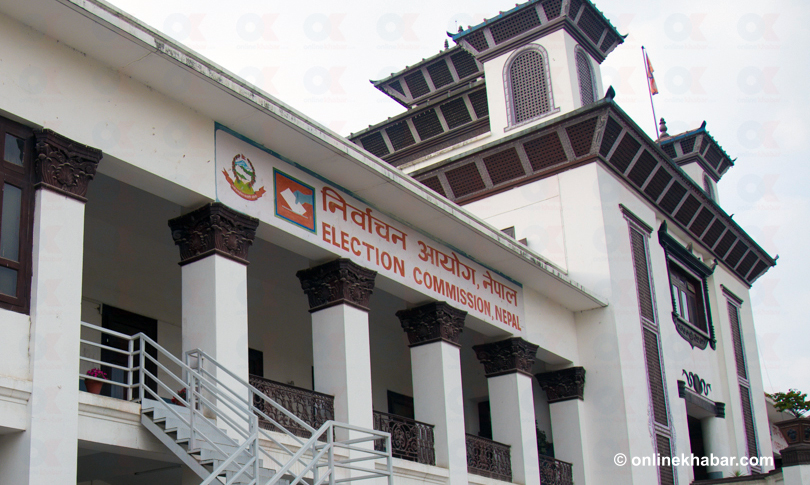 Kathmandu, October 15
Procedures to elect members of the federal House of Representatives and provincial assemblies are formally beginning today as political parties are filing the close list of their candidates under the proportional representation system for both the bodies today.
The Election Commission has set the time from 10 am to 5 pm today to file the nominations.
The constitution has it that 40 per cent members of the 275-member House of Representatives, 110 in total, will be elected through the PR system. Likewise, 40 per cent members of the legislative body in each province will be elected from this system. The size of state assemblies is different from province to province; and in total there will be 550 members. Of them, 220 will be elected through the PR system.
Election laws have it that at least 50 per cent candidates in each list should be women. Likewise, there should be 13.8 per cent Dalits, 28.7 per cent Aadibasi Janajatis, 31.2 per cent Khas-Aryas, 15.3 per cent Madheshis, 6.6 per cent Tharus and 4.4 per cent Muslims.
Total 88 parties have registered their names to contest under the proportional representation category.