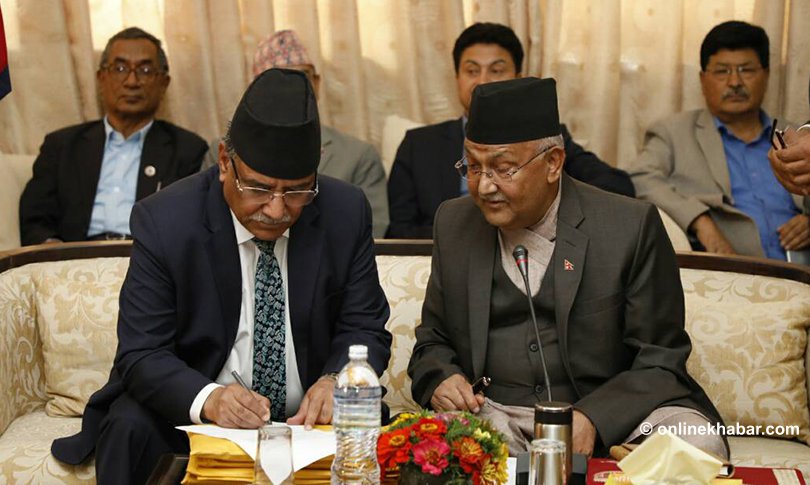 Kathmandu, May 18
Leaders of the newly formed Nepal Communist Party say they will soon start the process to unify all structures of erstwhile CPN-UML and CPN-Maoist Centre at district, province and local levels after the central committee gets full shape.
According to the party's General Secretary Bishnu Paudel, the process to merge committees will begin soon. The dissolved parties' sister organisations will also be unified simultaneously.
Paudel claims that the entire unification process will be over in next three months.
The newly unified party is yet to finalise the name list of 441 central members and 45 standing committee members. Though the list of leaders belonging to the dissolved UML has been finalised, the Maoist side is discussing the names.
The politburo will be formed after finalising the 45-member standing committee and 441-member central committee. The politburo will have at most 135 members.
Nine members of the central secretariat have already been named.
Meanwhile, the new party is likely to make all of its committees quite bigger than its first plan as the two dissolved parties agreed to form a jumbo central committee. Otherwise, they had already decided to form 151-member provincial committees and at least 75-member district committees. Strength of metropolitan, sub-metropolitan, municipal, rural municipal and ward committees had also been decided.