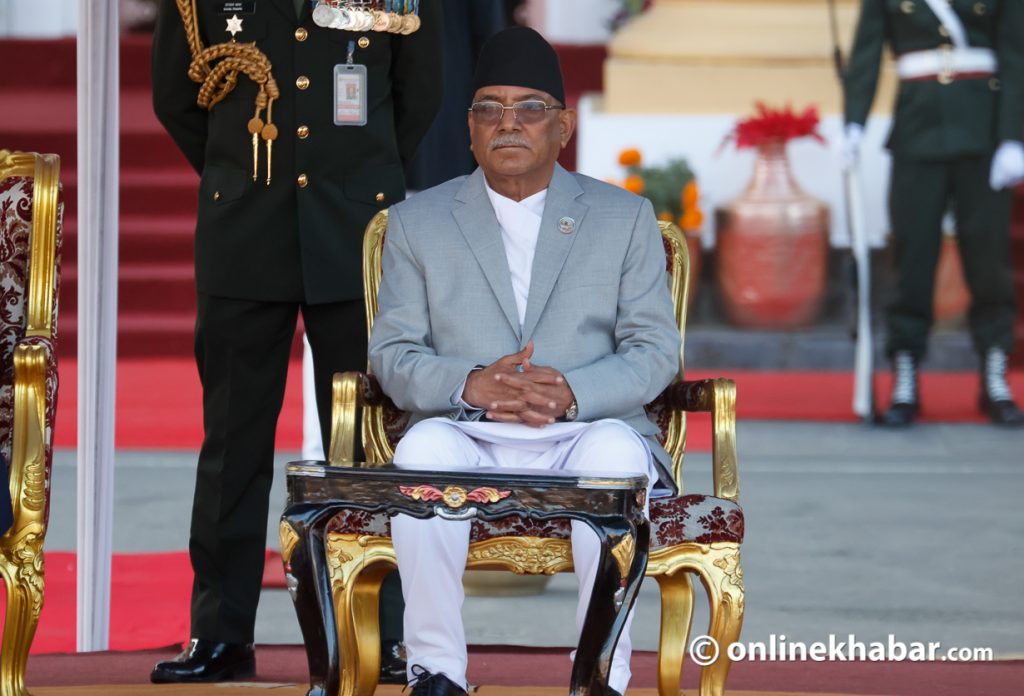 Kathmandu, December 30
Owing to the protest from social media users including migrant Nepali workers, Prime Minister Pushpa Kamal Dahal has directed Finance Minister Bishnu Paudel to not introduce any new provisions regarding the mobile device management system (MDMS).
Dahal's press coordinator Surya Kiran Sharma says the prime minister told the Finance Ministry to not tighten the provisions regarding charging customs duties on mobile phones brought in by Nepalis returning home.
Earlier, the Department of Customs was preparing to charge taxes on the second new mobile phone brought in by Nepalis returning home from abroad while exempting only one phone to be taken customs-free. As per the directive, the department would seize additional devices beyond two.
In September, Nepal Telecommunications Authority introduced the MDMS to stop the illegal entry of mobile phones into the country. Following the implementation of the mobile device management system, all mobile phones brought into the country would have to be registered.
Following that, the department was trying to make it stricter recently.