Yam Bahadur Gharti from Ghorahi in Dang looks at the city's northern hills with distaste. Like other coal miners from Ghorahi, Gharti has spent most of his life at coal mines on the hill.
He did it to support his family and thought he would have done something good by now. But, three decades on, Gharti is still doing what he did when he was a teenager. He lost his youth to the mines and fears his youngest son, who has recently started going to the mines, will lose his.
"I don't want his life to be the same as mine. He's only 16 and when I look at him, I think about how I've wasted my life here," he says.
This is the story of many coal miners who live within the borders of the Dang and Rolpa districts. Almost everyone from this area depends on these coal mines. Despite knowing that these mines are hazardous and do not have a safe working environment, hundreds of coal miners try to earn money for themselves and their families.
Mines for money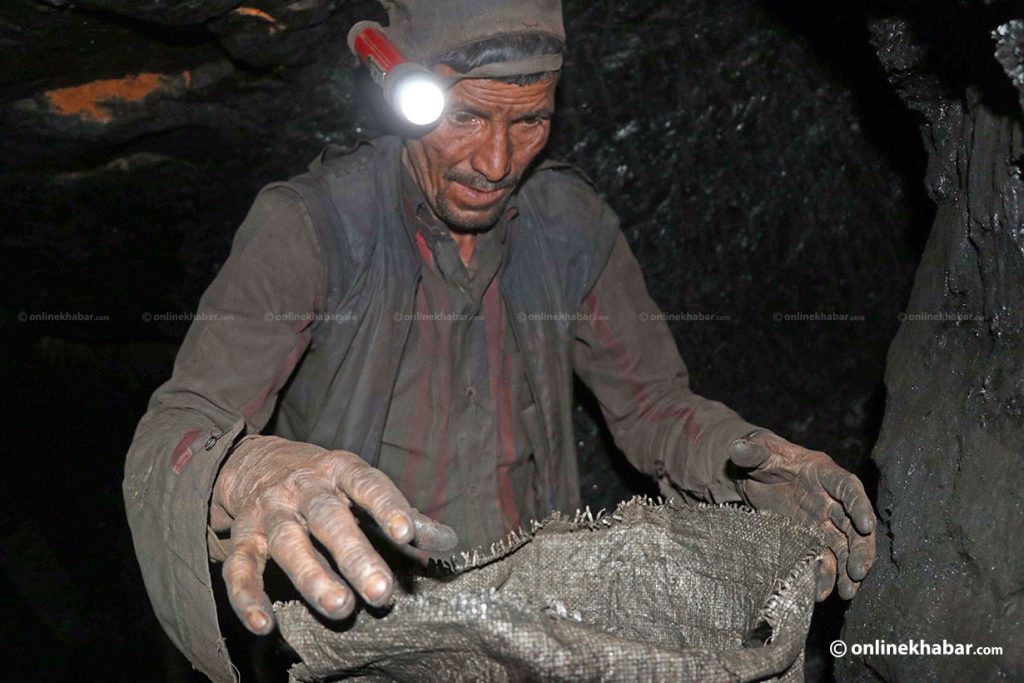 Like Gharti, Ramche's Tej Bahadur Thapa has worked for the most part of his life in these mines. Now 56, Thapa has been working in these mines since he was 18. During these years he has seen everything in the dark tunnels.
He knows how scary is it for coal miners to work in the mines. He has injured his leg, seen a friend die and others buried alive. Yet, he continues to work at the mines. There was a time when he quit for a bit and went to India looking for work. But, as he did not find what he was looking for, he returned and got back into the mines.
"It's not easy to work in India. I'd rather work and die in my own country," says Thapa.
When his friend Mohan Lal Kami died after the tunnel collapsed, he reconsidered working in the mines. But as time went by, he realised that that is all he knew and him quitting would be disastrous for this family.
Post-1995, the area saw a lot of coal mines come into operation. As of now, there are 12 such places. Some of these coal mines go as deep as 500 metres.
These places source their coal miners from the surrounding villages. For the past 25 years, the locals have depended on the mines for money.
Safety compromised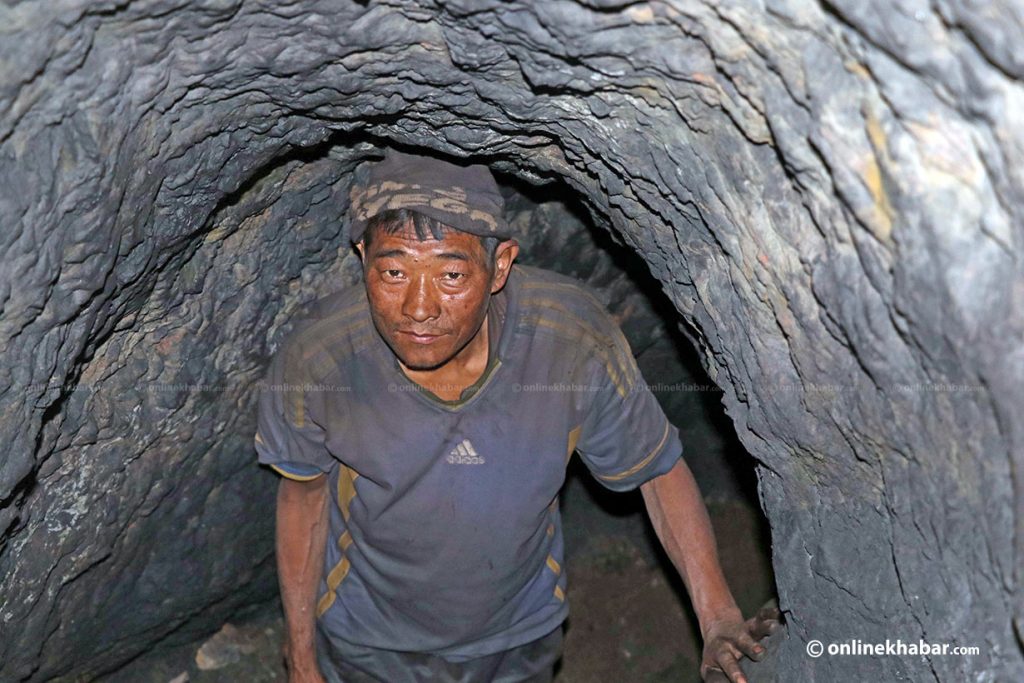 Some coal miners extract coal while some carry the extracted coal from the mines to the outside. Some do both as they extract coal and carry the 50 kg bag from the mines. But, they have been doing this mostly by learning on the job. No one has been trained nor do they have an idea about where to dig.
In 1998, Dil Bahadur Sarki was coming out of the 500-metre long mine carrying a bag full when a rock fell into the tunnel and hit him. The rock got stuck on his leg, after which he could not move.
"I thought that was it. I was going to die," he says. "But, thankfully, people came in and rescued me."
He lived to see another day but suffered serious bruises to his leg. The rock broke two of his toes which resulted in him being hospitalised for nearly three weeks.
"They put a metal rod on my toes, after which I could move my legs again," he says.
Despite the fear of dying, coal miners still go there because they do not have other opportunities to make a living. Most people who work there are from marginalised communities who rarely get to do what they really want. This results in them risking their lives to work in these mines where some families have lost everything.
Mohan Lal Kami went to work in the mines near Tirang in Ghorahi in March 2021 but never returned. This caused major problems at his home as his wife had just given birth. Less than a year since Kami's death, his wife Shanti also died leaving behind a nine-month-old daughter and three other children in a sorry state.
Likewise, Drupadi Gharti's family also had to undergo a lot of trauma due to the mines. Along with other coal miners, her husband, Bhakta Bahadur, had gone to work in the mines on December 13, 2021, but never returned. Locals told her that Bhakta Bahadur had been trapped in the mine after it collapsed. Now, Drupadi has the responsibility to look after her two sons and a daughter.
"What do I do now? He went to work in the mines for us to have a better life, but the same mine took his life," she says.
The past decade has seen six of these deaths and multiple people being injured. Despite this, over 100 people go to work in these mines every day. Even though there is a risk, these coal miners are still not provided helmets, masks, clothes and first aid kits.
Coal mining in Nepal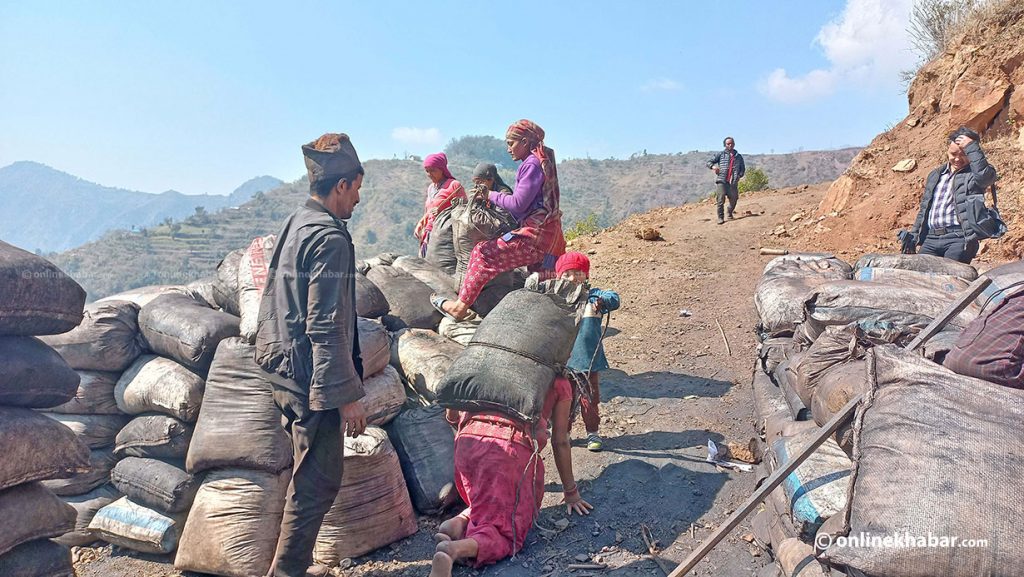 According to the Department of Mines and Geology, there are other places apart from Dang where coal mining is done. It says nearly 100,000 tonnes of coal is extracted from mines in Palpa, Dang, Pyuthan, Salya, and Arghakhanchi.
The coal is used by brick kilns and various industries. Even though coal extraction is high in number, the to poor quality, big kilns still import coals from other countries.
Currently, five companies are mining coals in Dang. Coal Industrialists Federation's president Roshan Dahal says that these coal mines are too old.
Despite this, the Department of Mines and Geology has not done anything to regulate and monitor because coal mining is not its priority.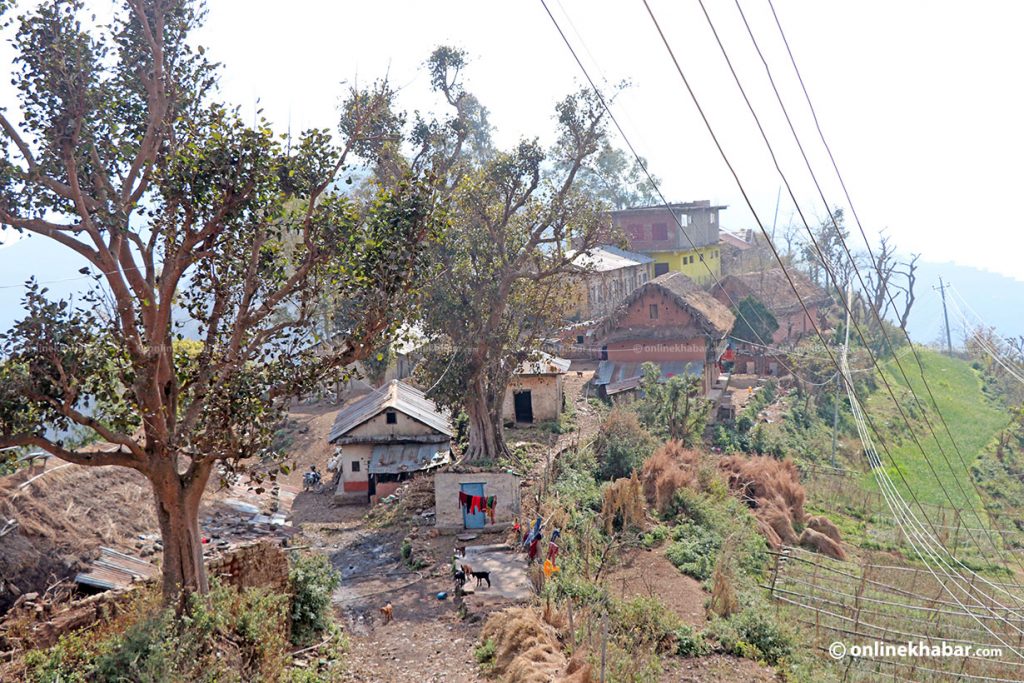 The information officer at the department, Narayan Baskota, says that since the mines are very small, they have not been able to get inside the mine to check it and set proper guidelines.
"It is also very expensive and dangerous to monitor these mines, which is why we haven't been able to regulate it," says Baskota.
He says the department knows how dangerous these mines are and that lack of training is a major threat to the lives of coal miners there.
"The coal miners dig where they find coal and that results in the tunnel collapsing and people getting trapped," he says.
He says that companies are given permission to mine coals on conditions that they set up lights in the tunnel and also have oxygen available close by in case of emergency. The companies have also been told that they will have to provide the coal miners with helmets and boots. But, in Nepal, these rules are not heeded by the companies.
"We haven't had people coming to us with any written complaints. If they do, we will take action. We need more people who work there to come and give us feedback," says Baskota.