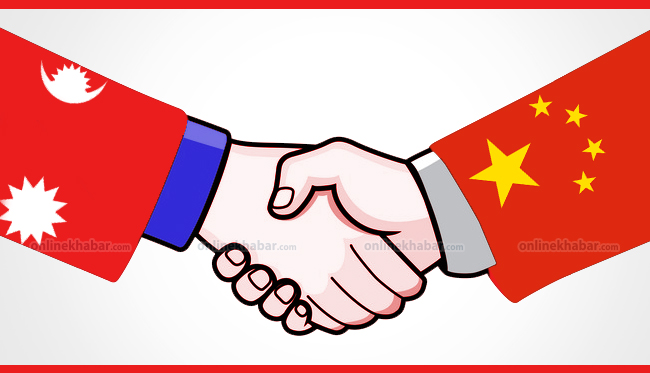 Kathmandu, March 23
During Nepal Prime Minister KP Sharma Oli's visit to China, Nepal and China have issue a 15-point joint communique. The statement covers following points:
The two countries have agreed to engage in oil trade, the eighth point of the communique reads. It has directed companies concerned to start discussions and take decisions on the price, tax, transportation, quality control and customs duty. It should be noted that Nepal earlier reached an understanding to bring in 33 per cent of oil it requires from China. Though no formal agreement for oil import materialised during PM Oli's visit, the two sides made a pledge towards this end.
The two sides have also agreed on construction of oil storage facilities in Nepal. China has also agreed to provide assistance for exploration of petroleum products and natural gas in Nepal.
China has also agreed to provide financial-technical assistance to Nepal for the preparation of a detailed project report for a project to bring in Chinese rail to Nepal. The northern neighbour has agreed to provide financial-technical assistance to Nepal for the preparation of detailed project reports for the construction of Rasuwagadhi-Kathmandu and Kathmandu-Pokhara-Lumbini rail links.
The joint communique has welcomed the promulgation of the new constitution in Nepal. China has expressed hope that Nepal will now be able to use this welcome change for achieving political stability and economic development.
The two countries respect each other's independence and territorial integrity, and are committed to address each other's concerns. Nepal has reiterated its commitment to one-China policy.
The visit has taken Nepal-China relations to new heights, goes the communique. It has opened doors for development and prosperity, it states, expressing hope that peoples of both the countries will benefit.
The two countries have agreed to form a lasting mechanism for working together in the energy sector. China will provide economic and technical assistance for the construction of Arun-Kimathanka Hydropower Project, the 400-KVA Rasuwagadhi-Kerung cross-border transmission line, and for conducting a feasibility study and a detailed project report for turning the Kathmandu-Khandbari-Dhankuta Road into a two-lane artery.
China has promised to speed up expansion of Ring Road in the Kathmandu Valley (first phase) and conduct a feasibility study for the second phase, and repair the Arniko Highway.
As per the 15th point of the joint communique, China has pledged to invest in Nepal's infrastructure sector. The two sides have also agreed to develop cross-border economic zones, open other customs points gradually and engage in discussions for border management and implementation of the Nepal-China transit treaty.
China has pledged assistance for 25 post-quake reconstruction projects. It will spend three billion RMB in 2016-18, according to the joint communique.