Bangladesh and Nepal are two countries in South Asia that are quite close although not immediate neighbours. The two countries have exchanged high-level state visits in recent years. Bangladeshi President Abdul Hamid visited Nepal in 2019. Likewise, Nepali President Bidya Devi Bhandari has visited Bangladesh as an important guest on the birth centenary of the Father of the Nation, Bangabandhu Sheikh Mujibur Rahman, and the Golden Jubilee of Independence.
Bangladesh-Nepal relations are historic. Nepal recognised Bangladesh as a sovereign state in 1971. Bilateral relations between the two countries began to move forward after Bangladesh established communications with Nepal on six routes in 1976. Relations were further enriched by the visit of King Birendra of Nepal to Dhaka in 1986. The two countries are currently members of several forums, including the United Nations, the WTO, BIMSTEC and SAARC. Both Nepal and Bangladesh are on the way out of the LDCs. In this context, the relationship between the two countries is likely to be further strengthened.
While the two countries have moved happily together until now, there are some problems too. Nonetheless, it is high time to assess all dimensions of the relations and assess the potential for its further growth with mutual benefits.
Current context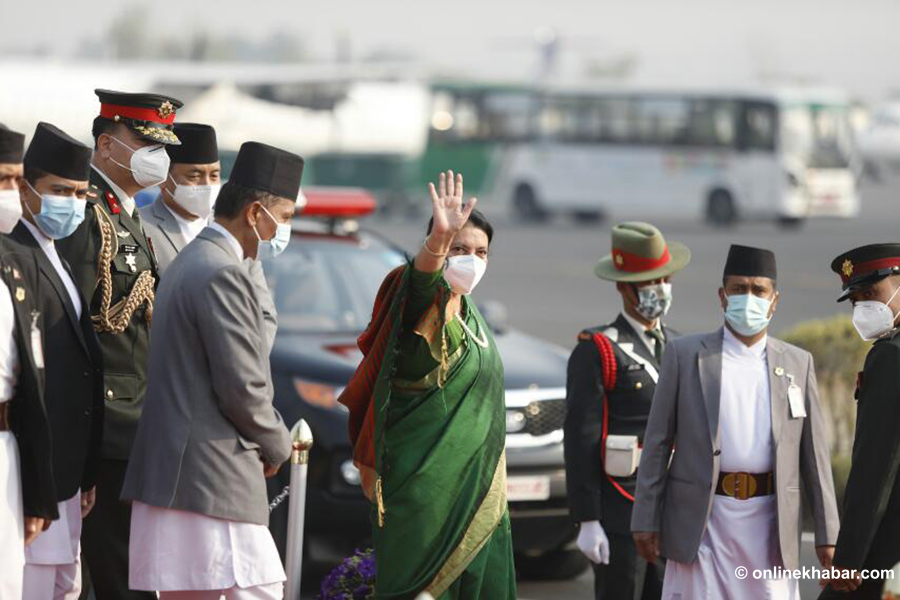 In 2019, 40,000 tourists went to Nepal from Bangladesh. On the other hand, around 5,000 Nepali students are studying at medical colleges and universities in Bangladesh. Joining the workplace in Nepal, these doctors are prescribing medicines of Bangladeshi companies. As a result, a good market for Bangladeshi medicines has been created in Nepal. Currently, eight companies export medicines to Nepal.
In the meantime, Bangladesh has come a long way. In 2019, Bangladesh exported goods worth USD 5.29 billion to Nepal and Nepal exported goods worth USD 954 million to Bangladesh.
Unfortunately, a lack of the desired agreement (SAFTA) between the South Asian countries is hurting the trade potential of South Asia in many ways. However, the countries are moving towards a bilateral free trade agreement. Nepal and Bhutan have free trade agreements with India and are in talks with Sri Lanka. On the other hand, Nepal has expressed interest in signing a preferential trade agreement (PTA) with Bangladesh to boost trade. Although the talks started on a large scale last year, Nepal is frustrated that the agreement has not been finalised yet.
As Nepal is a close country, Bangladesh can easily import fruits, herbs and spices from Nepal. On the other hand, Bangladesh's entry into the Nepali market has multidimensional potential as Nepal is 90 per cent import-dependent on goods.
Looking for potential
Many people think that the people of Nepal have less purchasing power. But, Nepalis are a very fancy nation. As a result, Nepal can be a good market for Bangladesh's electronics products, ceramic products, garments products, furniture and local clothing brands.
The completion of the desired PTA will open new horizons in trade between the two countries. Bhutan-Bangladesh trade has doubled since the signing of the PTA agreement. The Kathmandu Post quotes the country's foreign ministry as saying that Nepal has already sent its draft on the PTA, and it is waiting for Bangladesh's response.
Power imports could open up another horizon in relations between the two countries. Naturally, Nepal has the capacity to export about 42,000 MW of hydropower. Bangladesh, which is on the path of rapid industrialisation, can import electricity from Nepal. India has already responded positively.
Bangladesh can export its apparel and fertiliser to Nepal. Some Nepali media reported a few days ago that 52,000 metric tons of urea imported fertiliser from Bangladesh arrived in Nepal in July. Likewise, agricultural products and medicine of Bangladesh can be exported to Nepal.
The geographical distance between Nepal and Bangladesh is only 22 kilometres. The distance of the road from Banglabandha in Bangladesh to Kakarbhita in Nepal is 39 km. It is a lot like the distance of a suburb from the capital city of Dhaka. Now, An Indian Chicken Neck (Siliguri Corridor) divided Bangladesh and Nepal geographically. But, both are united spiritually.
However, the railways are also providing possibilities. Nepal wants to join the rail link from Rohanpur in Chapainawabganj, Bangladesh to Singabad in India. The distance of Kathmandu by this railway is 216 km. On the other hand, China is building a railway from Lhasa in Tibet to Khasa, a border town in Nepal. Nepal wants to bring that railway to Kathmandu. As a result, if there is effort and desire, Bangladesh can also establish a rail link to China via Kathmandu.
At present, Dhaka is connected to Kathmandu by air. Nepal wants to expand it with Sylhet and Chittagong. Another turning point between the two countries could be the connection between Syedpur in Bangladesh and Biratnagar Airport in Nepal. Flying on this route takes just 15 minutes. For those who want to avoid the hassle of a road transit visa for the development of the tourism industry and business relations between the two countries, this sky communication will bring a sigh of relief. Both the governments may withdraw the international tariff for this Syedpur-Biratnagar air communication. If that happens, Bangladeshi tourists will reach millions in Nepal.
Another possibility about the two countries is cricket. Cricket is now becoming more popular in Nepal than football. In the 2014 T-20 cricket championship, Nepal defeated Hong Kong. Nepali cricketer Sandeep Lamichan has played in Dhaka BPL. Bangladesh can be Nepal's aspiration in the development of cricket in Nepal
Currently, there is a global uproar about the political economy. For this reason, middle-class countries are wary of investing in developed and influential countries. But, Nepalis will welcome Bangladesh's investment. The friendly relations between the two countries will also be useful in international politics. Both countries are committed to building a peaceful and prosperous South Asia.