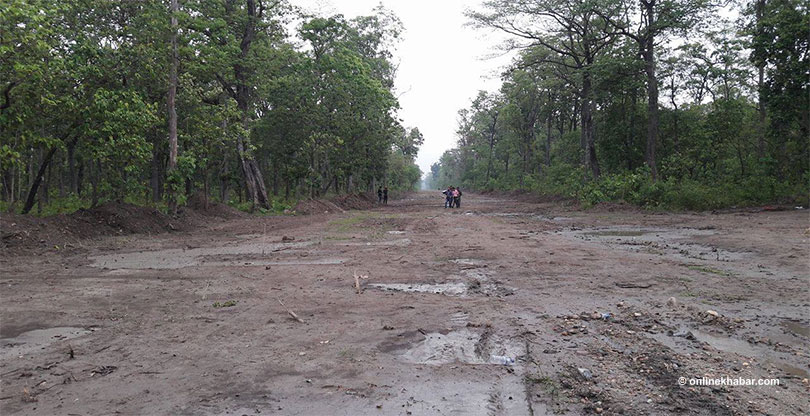 Kathmandu, June 13
The Nepal Army has finally begin field assessment for the construction of Kathmandu-Nijgadh fast track.
A technical team has been mobilised for the assessment and five base camps will be set up soon to do the construction works, NA spokesperson Jhankar Bahadur Kathayat informs.
Exact date for the commencement of construction, however, is yet to be fixed.
"We are currently studying the status of the track. We will find out what problems are there to begin the construction work," Kathayat says, "This study will help us determine the strategy for construction."
Meanwhile, the Nepal Army is also waiting for the endorsement of a set of procedures for construction. The document has been submitted to the government for approval.
The then Prime Minister Pushpa Kamal Dahal had laid foundation stone for the fast track on May 28.
The Nepal Army plans to complete the construction of 76-kilometre track in next four years.
A directive committee has been formed under the leadership of NA Lieutenant General Purna Chandra Thapa to coordinate various works under the assignment. The committee is currently busy preparing legal and policy grounds for the construction.
It will take around an hour to reach Nijgadh via the road that spans across Lalitpur, Makawanpur and Bara districts.
There will be a 1.5-kilometre tunnel, 99 bridges and six overhead bridges along the road.