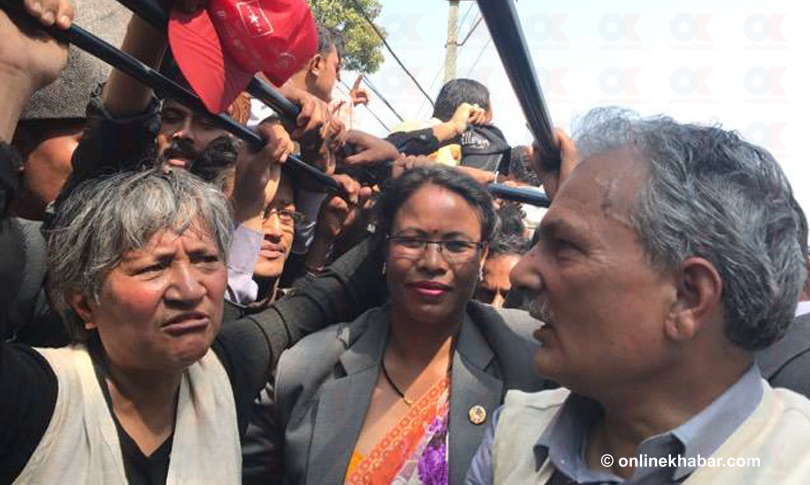 Kathmandu, April 2
Police have detained Naya Shakti-Nepal coordinator Baburam Bhattarai and Maoist leader CP Gajurel as they tried to breach a security cordon in Kathmandu.
Bhattarai's party was due to picket the Election Commission on Sunday morning, demanding that it allow the party to contest the election under the same symbol throughout the country.
The Election Commission had recently decided that only political parties that have at least one set in Parliament will be allowed to contest the civic elections as a 'party', others will have to run as 'independent' candidates.