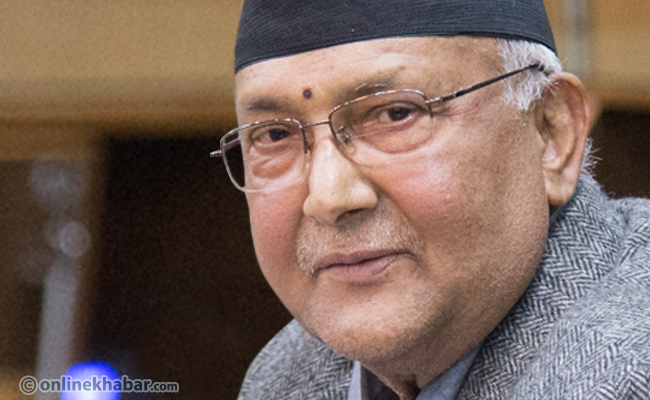 Kathmandu, March 29
Prime Minister KP Sharma Oli has expressed dissatisfaction with the national reconstruction mega campaign, pointing that it has failed to pick up pace. The campaign started with a lot of energy, but the pace of work has not been satisfactory, he said.
PM Oli, addressing a workshop on post-disaster reconstruction work, said: Disasters strike even when there are no relevant laws. People were in trouble on Monday when a strong windstorm blew. Just pointing at delays in formulation of relevant laws won't do.
He stressed the need to speed up reconstruction work.
"Reconstruction of the historic Ranipokhari began about two-and-a-half months ago. What has happened so far and how long will it take to complete the reconstruction work?" PM Oli questioned.
He directed National Reconstruction Authority officials to update people regularly about the reconstruction work. PM Oli directed them to ensure that reconstruction work is transparent.
"You should inform people about the number of houses you have rebuilt and the portion of reconstruction work that remains incomplete," Oli said, adding: You inform people through channels like radio, TV and newspapers.
On the occasion, he noted that Monday's windstorm had added to earthquake victims' hardships, and expressed sadness over the sad state of affairs. Then he claimed: The government is working to provide relief to people.
Local development officers from quake-affected districts and authority officials are attending the workshop.