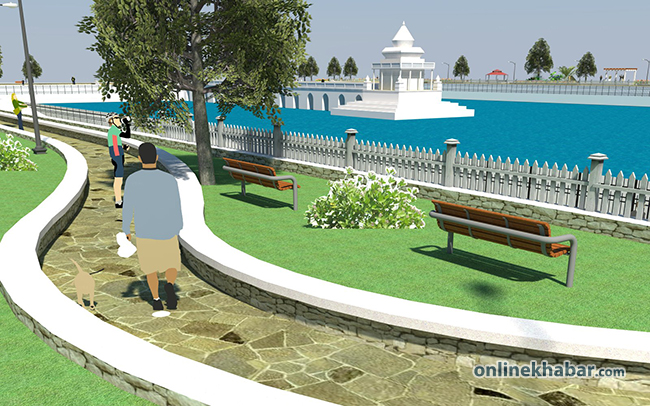 Kathmandu, January 31
The Department of Archaeology is preparing to start the reconstruction of the quake-hit Balgopaleshwar Temple, located in the middle of historic Ranipokhari, soon.
About five months ago, the department had barred Kathmandu Metropolitan City from reconstructing the temple, accusing the civic body of flouting guidelines governing reconstruction/renovation of archaeological heritage sites.
Bhesh Narayan Dahal, director-general of the department, said construction work will begin shortly. Notably, even after barring KMC from reconstructing the temple, the department has not bothered to hold discussions with other stakeholders on the reconstruction plan, including management of construction materials.
Meanwhile, KMC is busy in other activities in the area, including construction of a wall around Ranipokhari.
Dahal said they will move ahead by improving upon KMC's works. The April 25, 2015 mega quake had caused damage to the temple, Ranipokhari and other structures in the vicinity.
Historical accounts have it that King Pratap Malla built Ranipokhari, referred to as Vishnutirtha, in a bid to provide solace to his queen, who plunged into grief after the demise of their youngest son, Chakravatindra Malla. The king is said to have waters from sacred rivers, ponds and lakes, including the Gosaikunda, brought in and poured into the pond.
KMC has decided to build gardens and install fancy lights as well as colourful water fountains at the historic pond to make it all the more beautiful.
RSS