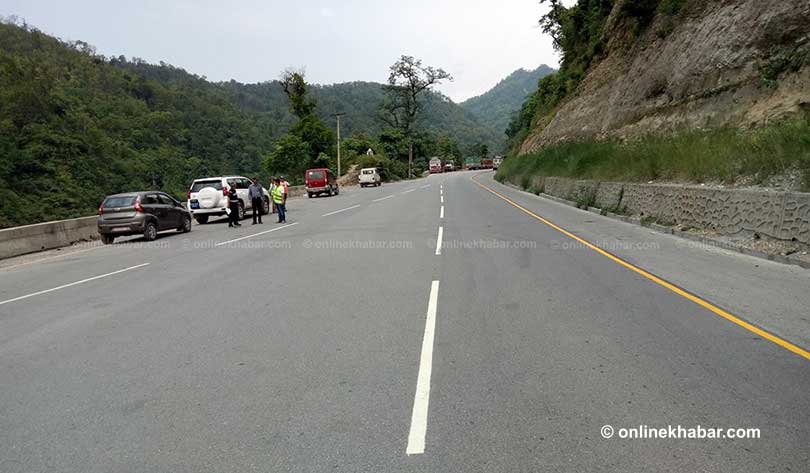 Chitwan, March 5
The Narayangadh-Muglin road section, which was closed during the afternoon to cut the wall for the construction of the bridge, will not shut down from Sunday.
The road was shut for four hours every day for construction work since December 20, 2022. The initial plan was to shut it down for a month but after the project asked for more time, it was extended by a month on January 18.
Now with construction work almost complete, the road will no longer be shut for four hours from Sunday, informed the project's information officer Krishna Acharya.
For the first 30 days, the road was closed from 11 am to 3 pm and then the road was closed from 12 pm to 4 pm to cut down five hills and build and expand bridges that were demolished by landslides.
More than 10,000 vehicles pass through this road daily.