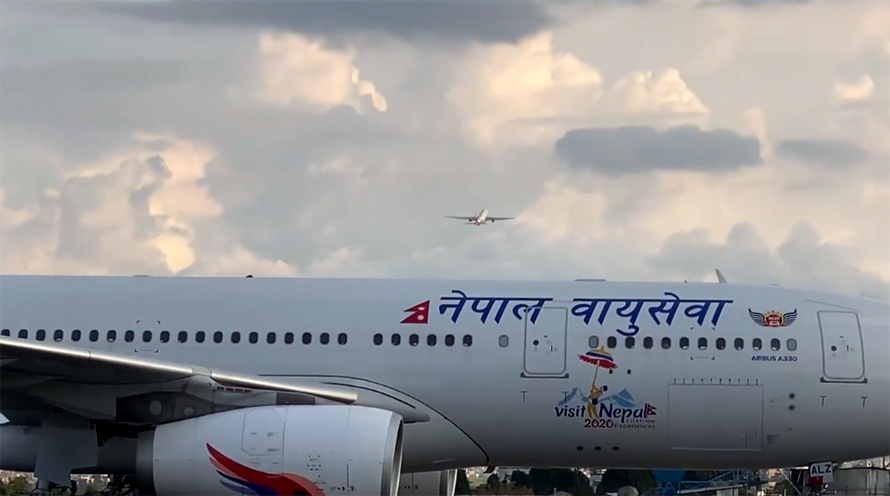 Kathmandu, August 3
A Nepal Airlines (NAC) aircraft preparing to take off the Kathmandu airport for Mumbai in India has been stopped as police say there received a warning that the plane has a "suspicious passenger."
Police have arrested the suspicious passenger and launched an investigation, according to the Tribhuvan International Airport security source.
All other passengers have been evacuated.
AIG Rabindra Prasad Dhanuk, the chief of the Kathmandu Valley Police Office, says the police launched an operation after receiving information from the police headquarters.
The narrowbody aircraft was about to take off the Kathmandu airport at 1:10 this afternoon, informs the airport chief Prem Nath Thakur. He says the arrested person might have been involved in gold smuggling.
The arrested has been identified as Santosh Lamichhane, a resident of Kailali. He had bought smuggled gold, according to a source.
Thakur says the flight, with all the passengers except the suspect, will take place soon.