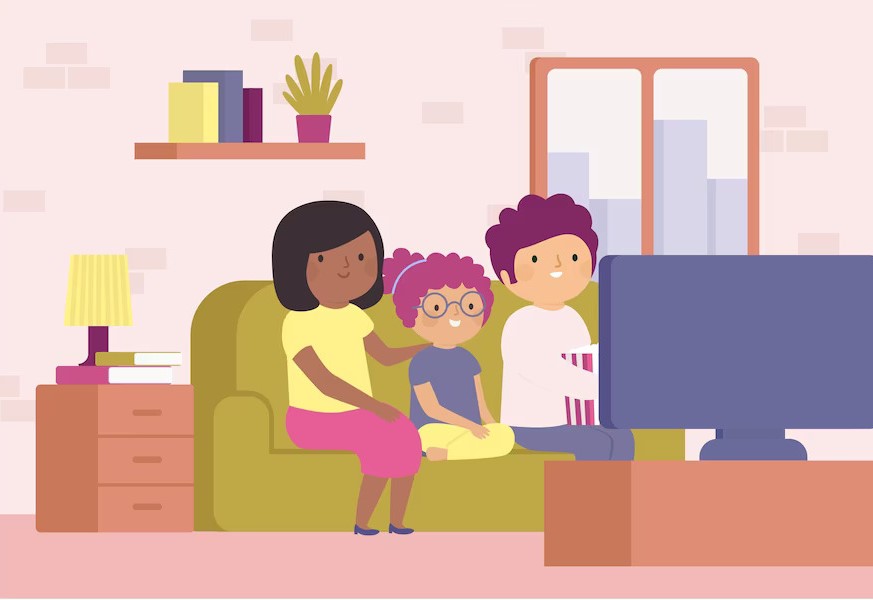 Are you wondering what to gift your mother this Mother's Day? How about the gift of quality time, in which you two celebrate your special bond together with a bowl of popcorn? Celebrate the day with your mother by watching a heartwarming movie together. There are countless movies exploring the complex, beautiful and often innocent and pure relationships between mothers and their children.
Depending on your taste, either tear-jerking dramas to lighthearted comedies, classic or new, there is a movie out there that will resonate with every mother and child. So here are some films you can watch with your mother on Mother's Day to reconnect and create new memories together.
1. Terms of Endearment
Terms of Endearment is a classic 1983 film that portrays the complex relationship between a mother, Aurora Greenway (Shirley MacLaine) and her daughter, Emma (Debra Winger). The film that received critical acclaim and commercial success and five Academy Awards can be a perfect pick for this Mother's Day.
Despite having a strong bond, Emma marries against her mother's wishes and faces struggles in her marriage due to her husband's infidelity, a very emotional plot to reel you in. However, Emma discovers that she has terminal cancer and tries to make peace with her estranged husband and children with the help of her mother.
The struggle and the journey that the mother-daughter duo make in the course of the film might renew your memories and create a new appreciation among you two too. So, it is a very good option that you can watch this Mother's Day.
2. Stepmom 
Stepmom is a 1998 film that despite the mixed reviews was a commercial success, grossing $159.7 million worldwide and earning Susan Sarandon a Golden Globe nomination for Best Actress.
It tells the story of a terminally-ill woman named Jackie (Susan Sarandon), who must come to terms with her ex-husband's new partner, Isabel (Julia Roberts), who will become the stepmother of her children, Anna and Ben. Isabel tries her best to create a warm and welcoming environment for the kids.
The new development and the families managing the already fragile dynamic and conflict between the two women and their approaches to motherhood are worth watching. Ultimately, the characters must learn and grow together to navigate their complex family dynamic. Watching the film this Mother's Day might just give new meaning to motherhood and see the women in your life a bit differently.
3. Aama
If you want to enjoy more local films, you can watch Aama too. This 2020 Nepali family drama explores the relationship between a mother and daughter very well and will touch on some serious issues too that will help you take a deep dive into your bond this Mother's Day.
The film, directed and written by Dipendra K Khanal and produced by Sharmila Pandey, tells the story of Yagya Prasad Aryal, who suffers a head injury and is admitted to a hospital. His wife (Mithila Sharma) and daughter Arati (Surakshya Panta) must take care of him, which leads to a deepening of their bond.
The film explores themes such as family values, the exodus of young people to foreign lands and the struggles of childless couples. Moreover, the journey might emotionally resonate with you on different levels.
4. Uma 
Another Nepali movie that you can watch this Mother's Day is Uma. It is a 2013 Nepali drama film directed by Tsering Rhitar Sherpa set in the early 2000s during the Maoist insurgency in Nepal. The movie tells the story of a widowed mother (Mithila Sharma) and her two children, Milan (Saugat Malla) and Uma (Reecha Sharma).
The film explores the ideological differences that separate the brother and sister as Milan joins the Maoist guerrilla army while Uma is left behind. The film is inspired by true events and highlights the impact of Nepal's civil war on Nepali society and the polarisation it has caused. It can fill you with a new appreciation for life.
5. Mrs Chatterjee vs Norway
Mrs Chatterjee Vs Norway is a 2023 Hindi legal drama film directed and written by Ashima Chibber. The film tells the story of a mother (Rani Mukerji) who wages a war against an entire country to win back the custody of her children. Watching a mother cope with the new place and the forced separation from her children will have you reaching for the tissues. 
The film is based on the real-life custody battle between an Indian couple and the Norwegian child welfare agency, Barnevernet, which took custody of the couple's two young children in 2011 over concerns of neglect and placed them in foster care. It also inspired Sagarika Chakraborty's book The Journey of a Mother.
For your Mother's Day plan, this film can be a perfect way for the two of you to reconnect and understand how motherhood is perceived differently by where you are or which cultural lens are you looking from, ultimately promoting a newfound appreciation for the innocence of a mother.
6. Mom 
Mom is a 2017 Hindi crime thriller directed by Ravi Udyawa. It follows Devki Sabharwal (Sridevi), a high school teacher who lives with her husband, Anand and her stepdaughter, Arya. After Arya is sexually assaulted at a party, Devki sets out to avenge her stepdaughter.
The movie portrays the lengths to which mothers can go to protect their children and how motherhood is not just defined by blood relationships. It will be a perfect watch for you two this Mother's Day, as you might just find new reasons to appreciate each other. The film received positive reviews from critics and Sridevi was praised for her performance too.
7. Brave
If you want to find a new taste to explore, you can also watch this animated marvel to celebrate your Mother's Day. Brave is a 2012 Disney/Pixar animated film directed by Mark Andrews and Brenda Chapman, with Chapman's story.
It tells the story of a Scottish princess named Merida and her mother, Queen Elinor. The film follows Princess Merida as she defies an age-old custom, causing chaos in the kingdom by expressing the desire not to be betrothed.
Though animated in nature, this movie perfectly shows the challenges that arise when a mother and daughter have different visions for their future. It also emphasises the importance of communication and understanding in a parent-child relationship. Not only for Mother's Day but this can also be your go-to choice for any day to watch with your mother.
8. Mother
If you want to expand your options even more, you can also choose other foreign films too. Mother is a 2009 South Korean thriller film directed by Bong Joon-ho. The story follows a mother (Kim Hye-ja) who sets out to find the real killer when her intellectually disabled son (Won Bin) is accused of murdering a young girl.
The plot revolves around a mother living with her son in the Pusan province, South Korea, who investigates the case and attempts to prove her son's innocence, believing him to be the scapegoat of the incompetent police department. The film's unique and critically acclaimed story with strong performances can be an eccentric choice to make this Mother's Day.
9. Roma
Roma is a 2018 Mexican film directed by Alfonso Cuarón, which tells the story of Cleo (Yalitza Aparicio), a domestic worker for a middle-class family in 1970s Mexico City and explores her relationship with her mother, Sofia, and Cleo's own experiences as a mother. 
Roma refers to the Colonia Roma neighbourhood in Mexico City. And the story is a semi-autobiographical take on Cuarón's childhood and on Cleo, who is based on his real-life nanny, Libo. The film received critical acclaim for its direction, cinematography and performances. Roma leaves much space for interpretation with its artistic approach, but it is also a great movie to reconnect with your mother this Mother's Day.