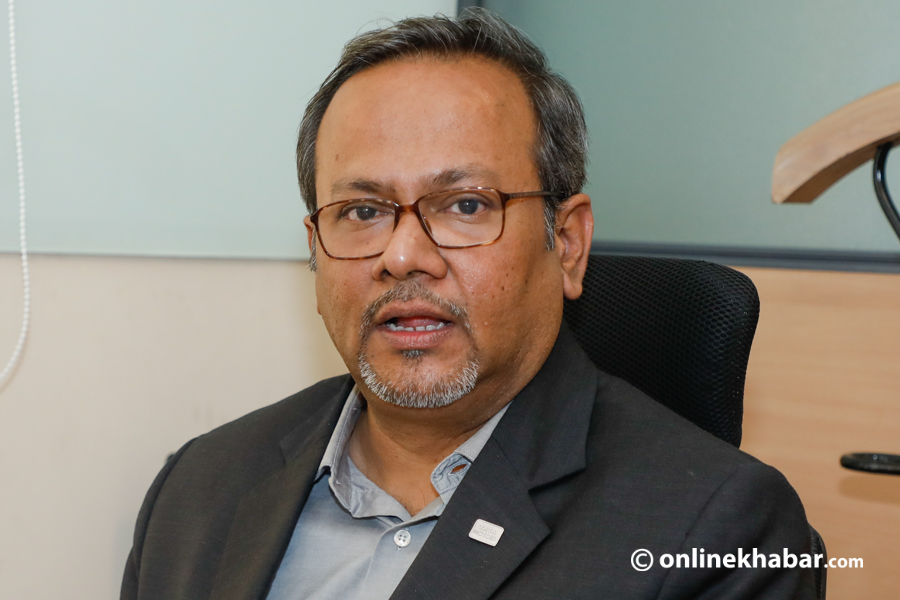 Sujan Roy is the Head of International Business, Passenger Vehicles, at Tata Motors. Before joining Tata Motors, Roy was the General Manager-Product Marketing for Volkswagen in India, head of planning for Honda in India and Senior Brand Manager at Scorpio.
Recently, Onlinekhabar talked to Roy about the market reception of Tata's new H5 model launched three months ago during the NADA Auto Show and the company's other plans.
Excerpts:
You launched Tata H5, the machine with what you call the 'legendary DNA' of the Land Rover D8 platform, three months ago. How is its market reception in Nepal?
This vehicle is suitable for Nepal in terms of affordability, toughness, accessibility and pleasure of driving. Hence, we have had a very good reception in Nepal. We have seen 25 to 30 vehicles retailed during Dashain and Tihar. We have a lot more orders on the waiting list currently, which we will deliver in the coming months.
Do you think '25 to 30′ is a good number for a brand like yours?
As a sales head, no number is good enough for me. We always look for more. But, if I look at the segment, at this price point, it is considerable. Tata was never well established in this segment; we were much more on the lower, more accessible side of the market. In the premium segment, we made a beginning with Hexa, and H5 has continued the legacy. With the automatics coming soon, we will move much further.
One of the big questions from the Nepali customers is whether there will be an automatic version of H5. In the next year, we will be launching it. Then, we hope that H5 will achieve its rightful position.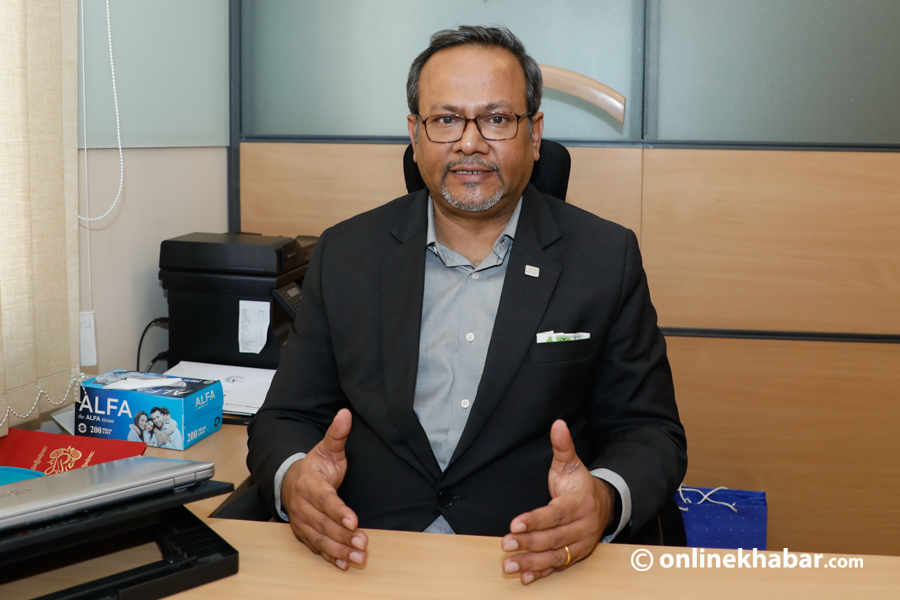 Once the seven-seater version is also available, the customers will have a choice between manual and automatic, and five-seater and seven-seater. That is when we will feel that we are able to do justice to the segment. In my opinion, that should be achieved by March-April 2020 in India, and we would like to bring that immediately to Nepal. Nepal has always been the first international market for Tata products.
If Nepal is your priority, what are other plans do you have for Nepal?
The most exciting plan we have for Nepal is about electric vehicles. If you are interested, go on YouTube, where we have a series of videos about the Nexon EV, which is currently under testing in India. Very soon, we shall see its launch in India. We hope to bring it to Nepal within the next few months.
Earlier, we had tested Tata Tigor EV in Nepal. During that, one of the feedback that we received from the customers was "we need a higher range." We did not launch Tigor EV in Nepal because very clearly the customers said they needed a higher range. Unlike in India, there are not many charging points in Nepal. Hence, we will launch the Nexon EV in a higher range. I can tell you that when we will meet the next time in April-May, we will meet for the Nexon EV launch.
Nepalis are concerned about Tata's announcement to discontinue the Sumo series, which is very popular in Nepal considering the condition of roads here. What do you say about this?
Yes, Sumo has been popular in Nepal; we, in fact, had a leadership position in the light public vehicle market. In ambulances, it had over 80 per cent market share. Hence, the announcement of discontinuity is a big blow to us. But, in Nepal, roads have improved significantly, and we have a competitive product called Winger. Winger is able to accommodate far more people. We have been working to make it available to the people who have been using Sumo.
But, while it has discontinued in India, we are looking for ways to make it still available for Nepal. We are still under discussion so Sumo is not dead yet as far as Nepal is concerned. There is a chance that we will be able to bring in again. It is too early to discuss this. If I am successful in my endeavour in bringing back Sumo in good numbers, I will be happy. As you know, Sumo 'naamai kaaphi chha' (Sumo: Its name is enough!).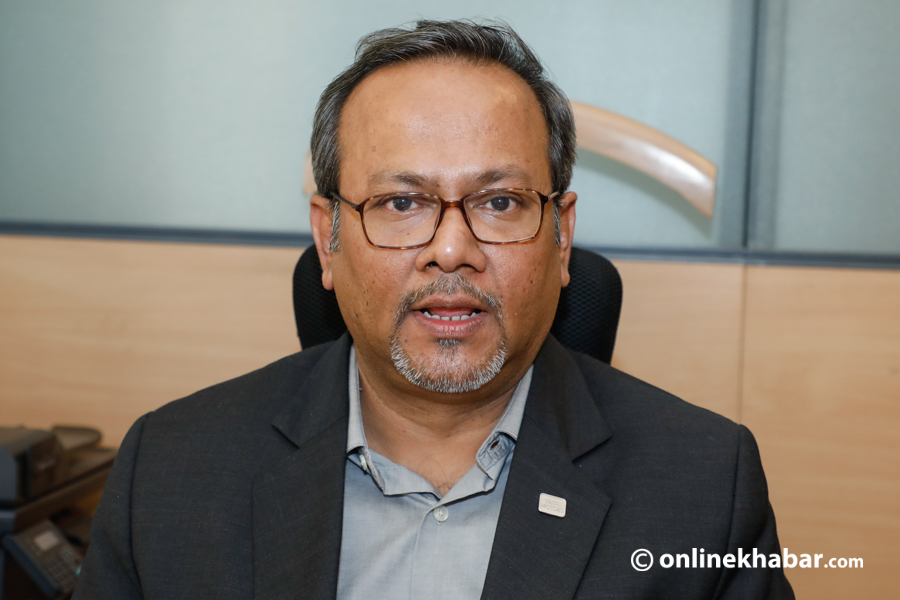 What happens if you fail in your mission?
Sumo got popular at a time when Nepali roads were not good. Gradually, we have seen good roads and buses have taken over. Even along other less frequent routes, the roads are improving, which is why you don't need a vehicle that has ground clearance as much as Sumo has. Now, Winger will be able to serve the purpose in a much more cost-effective way; it will also offer more comfort and take a lot more passengers.
(Though Winger is not essentially cheaper than Sumo,) it ultimately will be more affordable for the customers because it can take more passengers.
Finally, what you would like to highlight for your customers?
Nexon EV is the first electric vehicle in a larger range, and we are bringing it to Nepal. In the future, there will be far more electric vehicles. Today, people can choose between petrol and diesel options at Tata showrooms. In the future, we will also offer the electric option on all possible models.