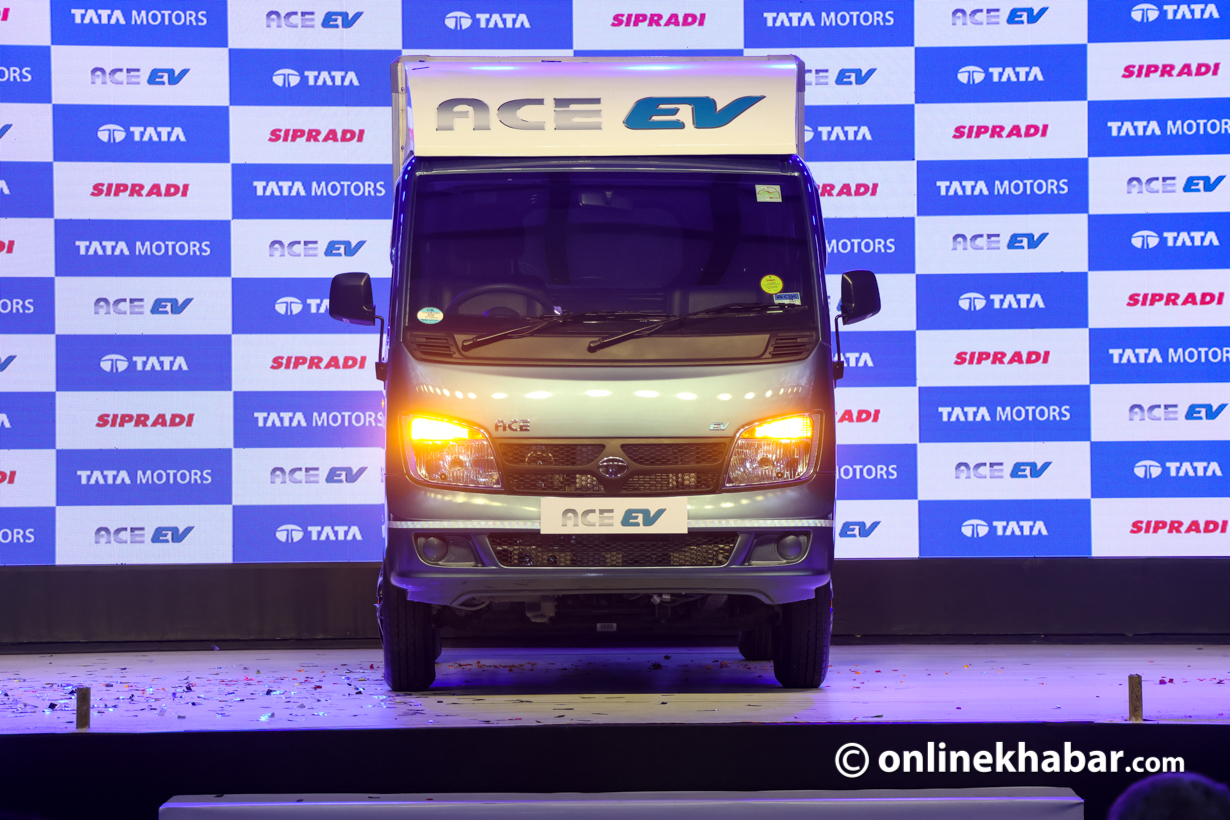 Kathmandu, September 22
Tata Motors through its distributor Sipradi Trading has officially launched the Ace EV in Nepal.
The Ace EV is Tata's first commercial vehicle which was launched in India in January. Tata's goal with this vehicle is to set a new standard for eco-friendly transportation in both customer and commercial segments.
The Ace EV is a commercial vehicle that is designed and engineered to suit the requirements of intra-city cargo transportation. Both Sipradi Trading and Tata Motors India believe the vehicle will deliver value propositions to all stakeholders who are driving towards a carbon-neutral future.
"Electrification of passenger and cargo transport is an irreversible trend," said Anurag Mehrotra, Head of International Businesses at Tata Motors' Commercial Vehicle Division during the launch event on Thursday.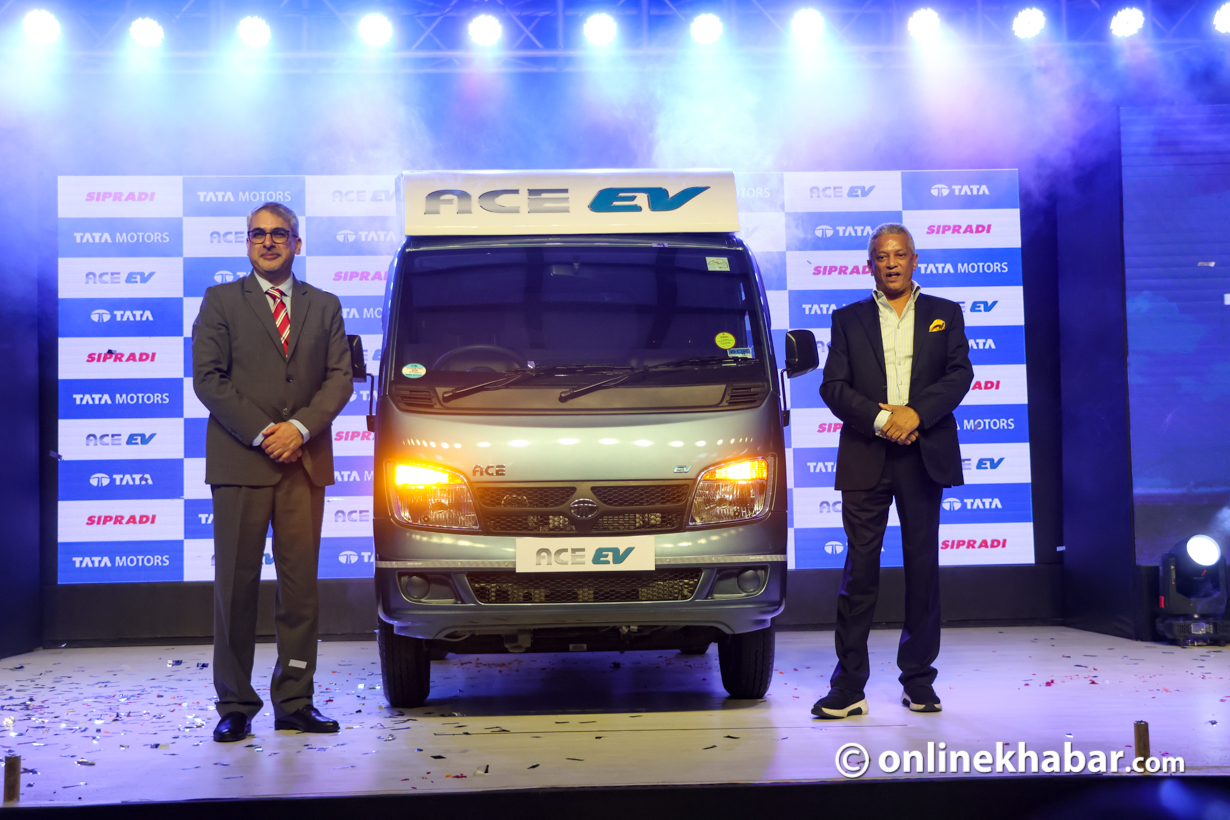 During the launch, Mehrotra said this was a major milestone in Tata Motors' journey towards net zero and how Nepal could take advantage of EVs thanks to the clean energy the country produces through its hydropower projects.
"We believe the launch of Ace EV will further complement the country's stride towards clean energy. The support we have had through Sipradi and our customers has been immense for us," he said.
The executive chair of Sipradi Trading, Siddhartha SJB Rana said the launch of a commercial EV marked the beginning of a new era in Nepal.
"We at Sipradi have been working with Tata Motors to deliver quality-led mobility solutions in Nepal which has earned the trust of many customers. Ace EV embodies our shared vision for a sustainable future in the country," said Rana.
The Ace EV offers a holistic solution for e-cargo mobility and addresses the core need for timely cost cost-effective and efficient last-mile deliveries.
The commercial vehicle has a range of 154 kilometres on a full charge and comes with an all-weather operation with an advanced battery cooling system and regenerative braking.