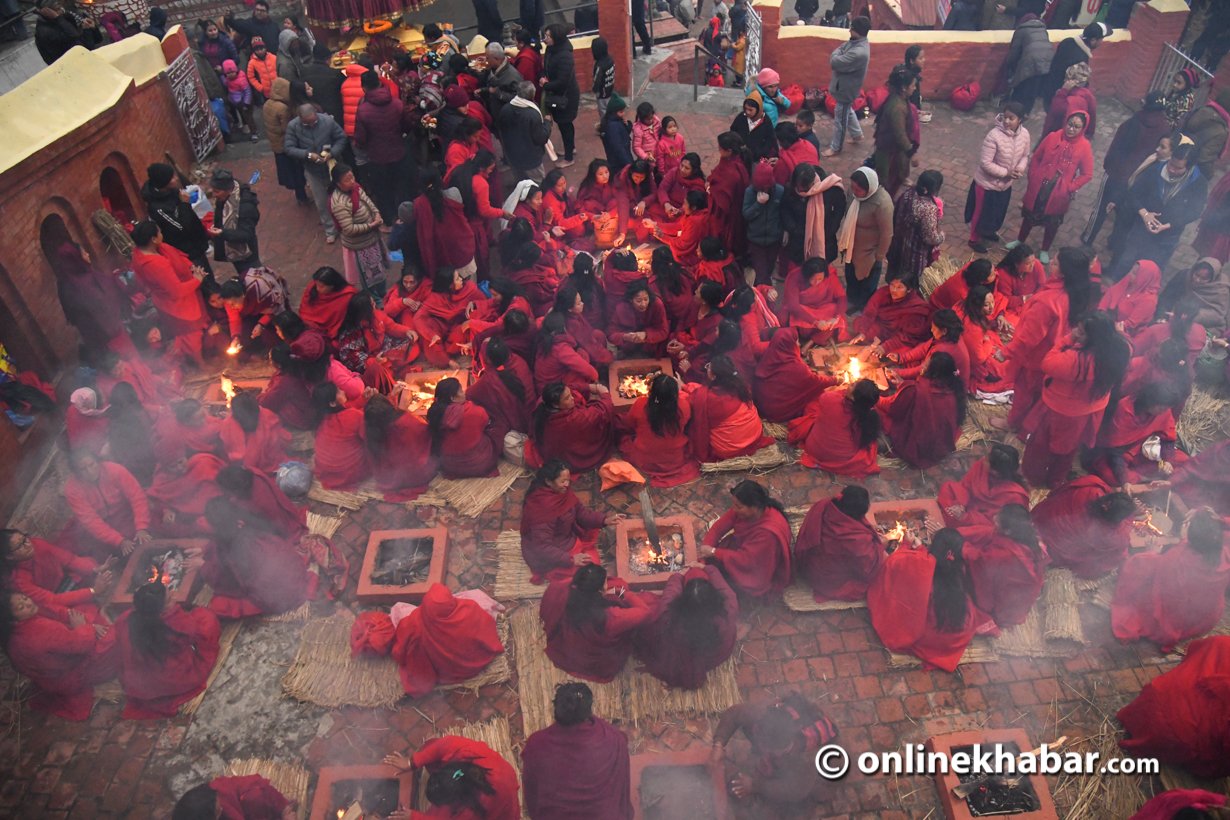 Kathmandu, January 10
The monthlong Swasthani ritual began on Friday. The ritual, which involves reading of Swasthani Bratakatha at Hindu households and worship of Goddess Swasthani in the presence of family members and devotees, begins at the full moon of Poush every year as per the lunar calendar and ends a month later.
During the ritual, Hindus, especially women, observe a sort of penance for a month by bathing at the Sali River in Sankhu on the eastern outskirts of Kathmandu.
A day before starting the Swasthani Bratakatha, devotees clean their nails, take a bath and put on sacred clothes. They take a bath in the morning and offer puja to Lord Mahadeva (Shiva) in the afternoon.
In the evening, people read out the Bratakatha and offer Prasada to the audience. Reading a chapter each day, they complete 31 chapters and conclude the ritual by paying obeisance to Goddess Swasthani on the final day of the month.