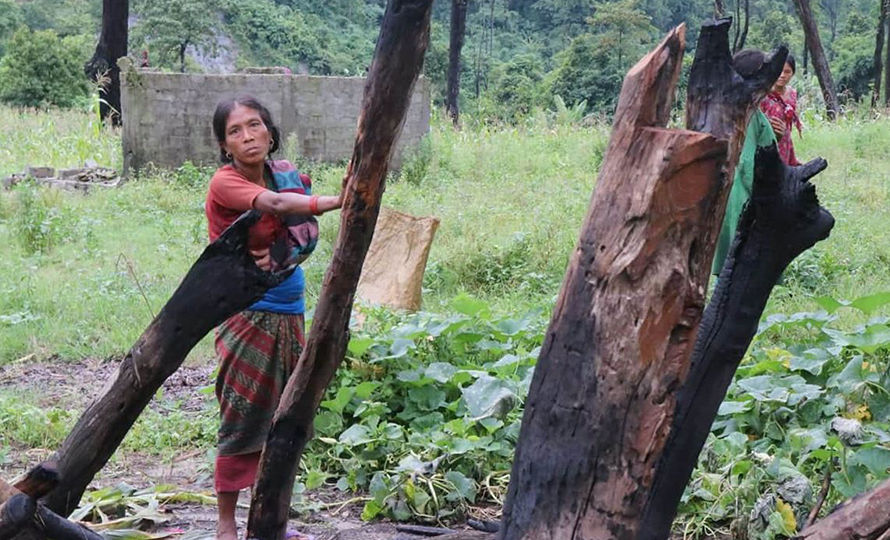 Chitwan, July 24
The Ministry of Forests and Environment has sent a team to Chitwan to investigate into reports of eviction of a Chepang community from Kusumkhola, Madi municipality-9 of Chitwan.
Earlier, it was reported that the Chitwan National Park set the houses of Chepangs on fire forcing them to leave their settlement claiming they encroached on the park's land. However, various stakeholders protested the move, forcing the ministry to begin an investigation.
The ministry has commissioned a three-member team comprising Joint-Secretary Yagya Nath Dahal, Undersecretary Bimal Acharya, and Section Officer Hem Raj Acharya.
Chitwan National Park's Chief Conservation Officer Narayan Rupadekhi says the ministry's move to commission the investigation team is a good initiative as the park's decision turned controversial.
Meanwhile, Chitwan's Chief District Officer Narayan Prasad Bhattarai has commented that the park authority did not consult him while evicting the locals.