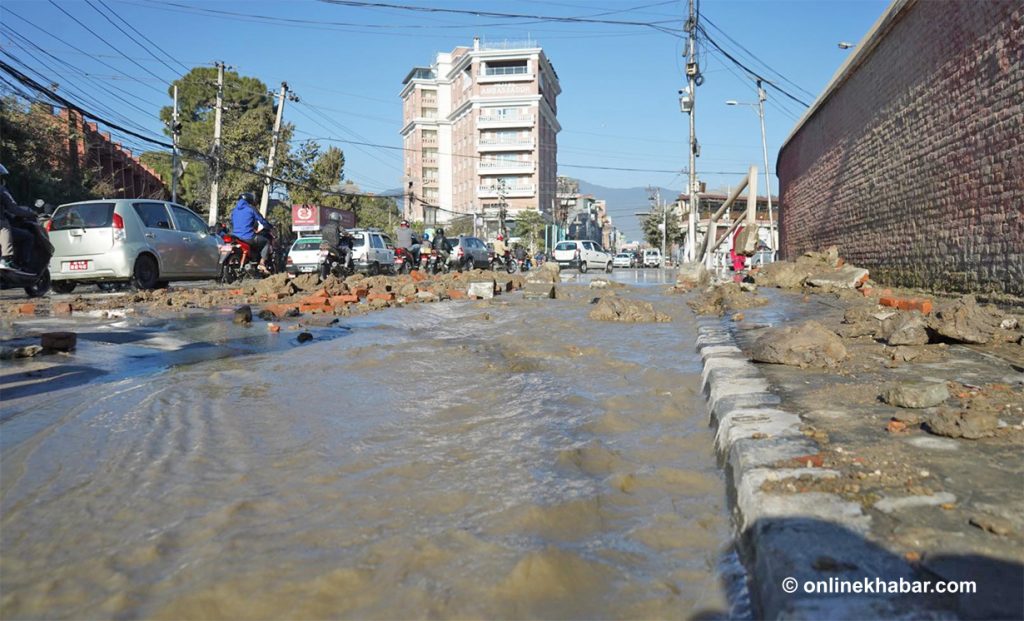 Kathmandu, December 12
A Melamchi water supply project pipe burst in Lainchaur in Kathmandu has caused issues for both the traffic and pedestrians.
The pipe burst has completely flooded the area making commuting through the area a challenge.
The pipe of the Melamchi project, which was laid under the main road near the Department of Mines and Geology, burst, causing the road to collapse.
This has resulted in heavy traffic in the area. Pedestrians have been affected the most by the pipe burst.
Scenes –