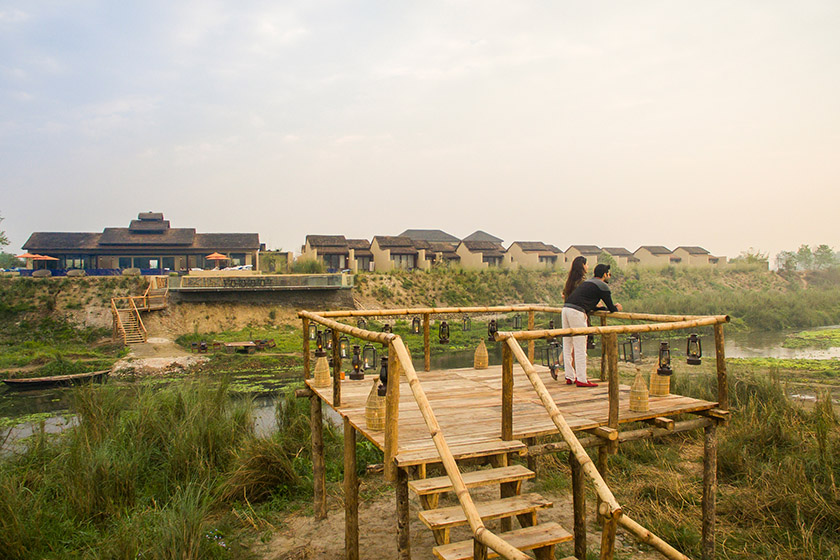 Kathmandu, February 19
Travel+Leisure magazine has named Meghauli Serai Jungle Lodge one of the best new hotels in the world.
Along with Meghauli Serai, the New York-based magazine has listed 43 other hotels and resorts from 31 countries all over the world in its annual 'It List'.
"This year, the competition was fiercer than ever," the magazine states. "The 44 hotels and resorts… are making waves for different reasons… but all are inspiring the rest of the hospitality world to take note."
Owned by CG Hotels and Resorts, Chaudhary Group's hospitality wing, Meghauli Serai Jungle Lodge aims to cater to affluent tourists by offering services available at seven-star hotels.
"We are honoured to be featured in the list," says Rahul Chaudhary, Executive Director, Chaudhary Group. "This recognition will help Nepal and CG stand out in the global hospitality sector as one of the finest."
Fitted with 16 villas, a presidential suite and 13 rooms, the lodge aims to attract leisurely tourists as well as jungle safari enthusiasts. Located nearby Chitwan National Park, the resort offers jungle walk and programmes aimed to give tourists glimpses of local Tharu art and culture.