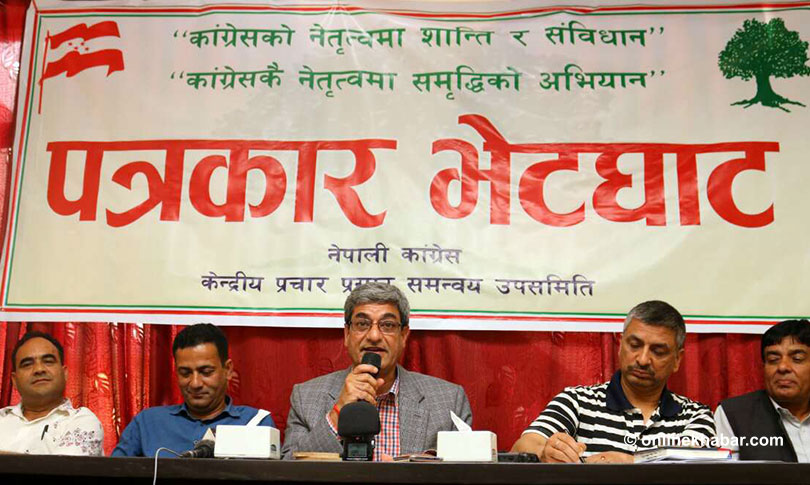 Kathmandu, May 3
The Nepali Congress has said its ruling coalition partner CPN-Maoist Centre is its favourite ally for partnership in local level elections scheduled for May 14.
However, local committees have been delegated the authority to make appropriate decisions, party's Election Publicity Department chief Ramesh Lekhak informed organising a press conference today.
The party has filed nominations in most of the total 283 local bodies which will hold the elections in the first phase on May 14 but said it would still be open to joining hands with any party.
Lekhak said discussions were underway to form alliances in various districts.