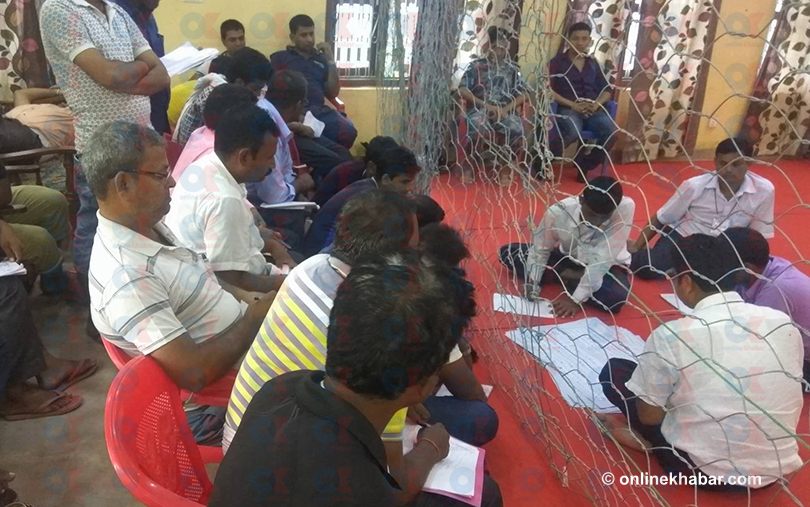 Mahottari, September 22
Tension has run high in Balawa Municipality of Mahottari district on Friday afternoon as election officials revised results of the elections of the town's deputy mayor while a party was already holding the victory rally.
Rita Devi Jha of Rastriya Janata Party Nepal was declared the winner of the race with 2,838 votes by defeating Ram Dulari Devi, who received 2,727 votes.
But later, the poll officials said the votes were miscalculated and it was found that the Congress candidate won the race for deputy mayor. The Congress candidate had won the mayor's position in the town.
"We were holding the victory rally. But, now they say the Congress won," says a local RJPN leader Jayanul Rayan.
Meanwhile, the RJPN has said the results of mayor's elections were also flawed as 48 votes from ward 6 have not been counted.
Demanding the recounting, Rayan says, "Otherwise, we will not accept it."