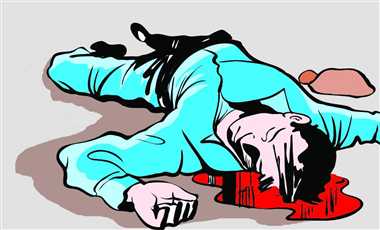 Kathmandu, June 10
Police have arrested Bal Ram Jyoti of Sindhupalchok district on the charge of killing his friend, from Dakshin Dhoka, Kathmandu.
Jyoti faces charge of killing his friend, Lakpa Tamang, by hitting the latter with a rod. Jyoti and Tamang, both from Dubachaur of Sindhupalchok, were roommates once.
On May 2, 2016, they reportedly got drunk, robbed an inebriated person of Rs 10,000 at Chhahari Club Complex in Tinchule and fled the scene.  While escaping, Jyoti picked a rod from a house that was under construction. When they reached the fields of Mangal Man Shrestha in Arubari, Jyoti hit Lakpa with the rod on his head to get the whole sum the two had stolen together.
After committing the crime, Jyoti went into hiding, living in Sindhupalchok and Kathmandu, before a team from the Metropolitan Police Crime Division nabbed him on Thursday. Police said Jyoti was jailed earlier for involvment in cases of theft and dacoity. He is in custody of Metropolitan Police Complex Bouddha.