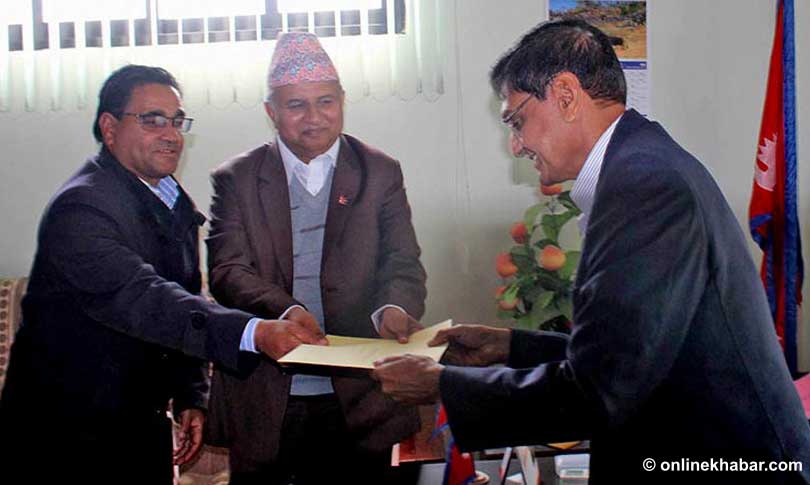 Butwal, February 11
The CPN-UML and the CPN-Maoist Centre have handed over a letter to the Chief of Province 5, Bidyadhar Mallik, requesting that UML lawmaker Shankar Pokhrel be appointed the Chief Minister as he has the support of majority Provincial Assembly members.
Pokhrel, who is also the UML parliamentary party leader, and Maoist Centre counterpart Kul Prasad KC handed over the letter to Pokhrel today.
In response, Mallik said he would make the appointment as per the constitution. Article 168 of the constitution says the Chief appoints the leader of party commanding majority the Chief Minister. If no party commands a clear majority, any lawmaker who claims to have the support of majority will be appointed.
Pokhrel is certain to be elected the Chief Minister as the two parties have 61 members jointly in the 87-member Assembly.
Meanwhile, Pokhrel says he will form a small Council of Ministers within next couple of days. KC adds that the government will have three members in the first phase including Pokhrel, and a leader from the UML and the Maoist Centre each.