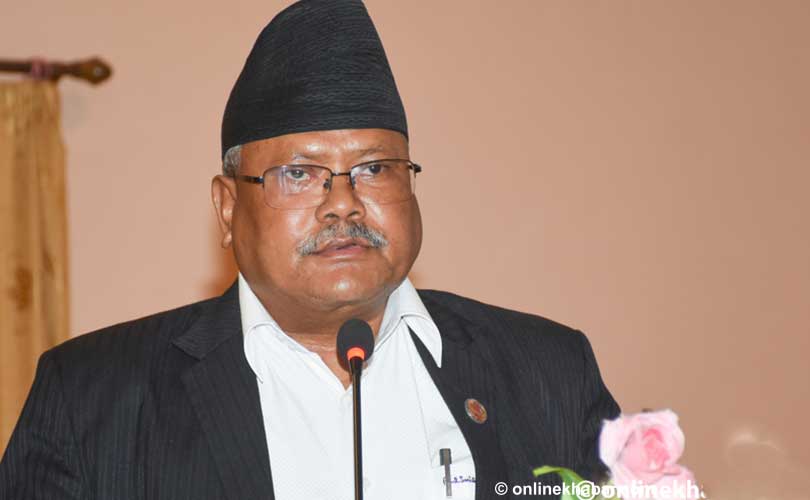 Kathmandu, February 11
Nepali Congress leader Bijaya Kumar Gachhadar claims that top leaders of both the ruling and the opposition sides had assured him that he would not be indicted for his role in the notorious Baluwatar land scam, adding the Commission for the Investigation of Abuse of Authority's decision to file a case against him was a prejudice.
The leader spoke for around one-and-a-half hours during the central working committee meeting of the party on Monday to justify his claims, the leaders who attended the meeting say.
Gachhadar told the meeting that he had met two chairpersons of the ruling Nepal Communist Party–Prime Minister KP Sharma Oli and Pushpa Kamal Dahal–to discuss the issue. "I met everyone and expressed my opinion," the source quotes Gachhadar, "Everyone said nothing would happen. But, they filed the case against me because of prejudice."
He said he also consulted President Bidya Devi Bhandari twice, who was also a minister in the cabinet that made decisions about the issue. She also assured him that he would not face the case, according to him.
Gachhadar claimed that he had tabled the proposal about the land at the cabinet meeting owing to an instruction from the then prime minister Madhav Kumar Nepal.
"I had forwarded the proposal for a theoretical consent only. I did not have any ill intent."