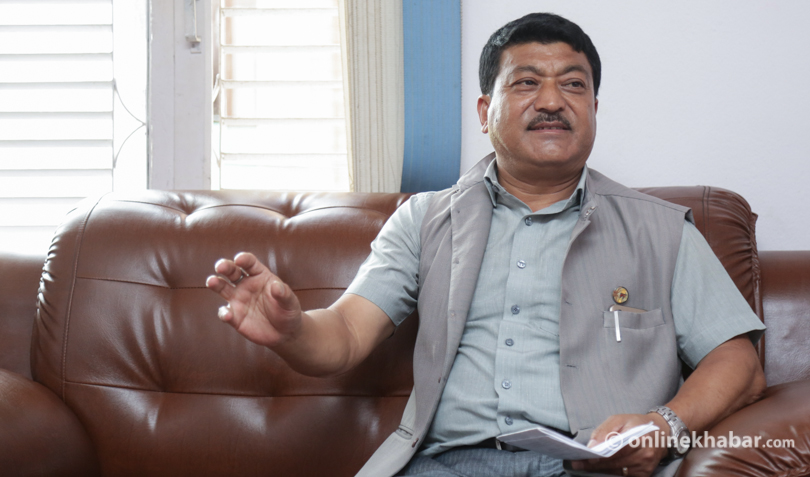 Kathmandu, September 1
A lawmaker who was in a team to monitor land purchased by Nepal Oil Corporation to build petroleum storage facilities in various parts of the country says his life is at risk due to people involved in the alleged embezzlement.
Lawmaker Rambir Manandhar had visited the land in Jhapa, Sarlahi, Chitwan and Rupandehi district as a member of the Industry, Commerce and Consumer Welfare Committee recently.
"There is a possibility that people who set up the embezzlement can do anything to save themselves," Manandhar said in an interview with Onlinekhabar, "It means we, the people who are involved in the investigation, are not safe."
"But, as a man who has fought many battled for the people, I cannot make any compromise."
Manandhar further divulged that political leadership including the then Prime Minister Pushpa Kamal Dahal and Supplies Minister Deepak Bohora was also involved in the embezzlement. He was of the view that this was the biggest corruption case of his knowledge in Nepal.
The lawmaker accused his Committee's chief Bhishmaraj Angdembe of trying to skip the presentation of monitoring team's report as he did not call meeting for a long and warned that the monitoring team would make the report public through a press meet if Angdembe would not take any initiative to call the meeting soon.
He also urged Prime Minister Sher Bahadur Deuba to intervene in the issue and stop the purchase.