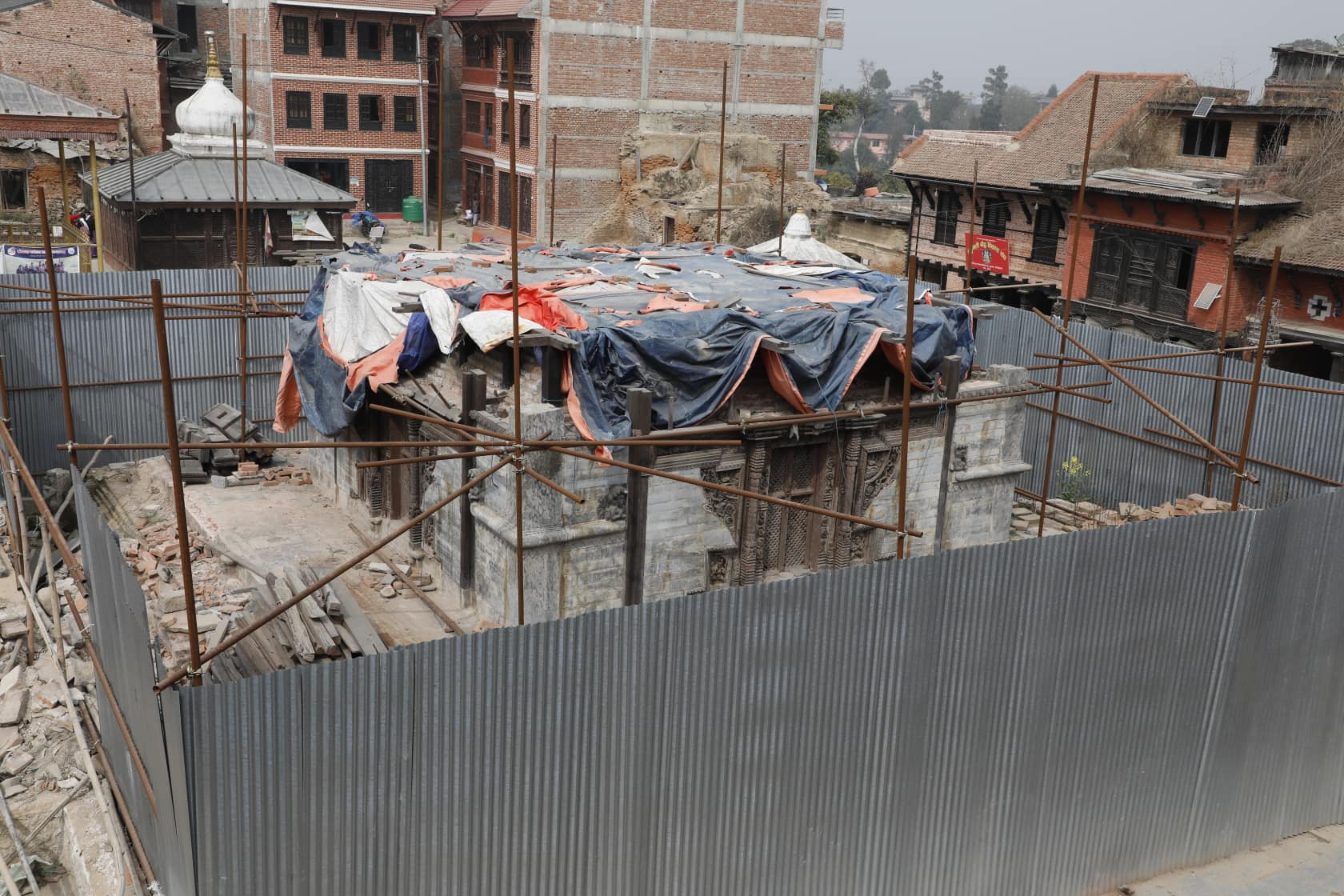 Kathmandu, March 9
The Lalitpur Metropolitan City will soon start the stalled reconstruction of Rato Machhindranath Temple in Bungamati, claims the city's mayor Chiri Babu Maharjan.
Though nearly five years have passed since the 2015 earthquake, the reconstruction process has not been effectively moved forward due to various issues.
After the Sri Lankan Embassy in Kathmandu withdrew its support from the project, the National Reconstruction Authority has written the local government to take charge of the project. Mayor Maharjan says it recently received the letter and would begin the work soon.
"Last Saturday, we went to the temple site along with archaeologists for a study and observation," the mayor says, adding they will go to Bungamati this Saturday also.
The authority is funding the project after Sri Lanka's withdrawal.