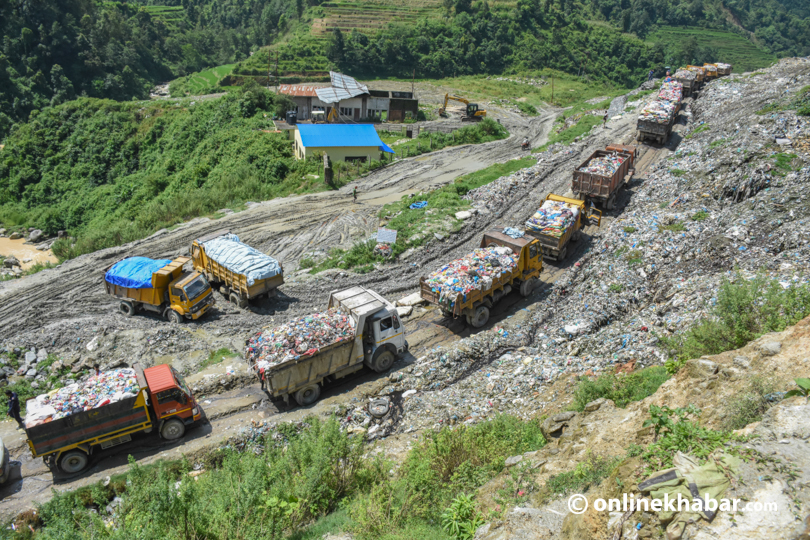 Kathmandu, May 18
Fearing that garbage trucks and workers there might spread the coronavirus outbreak in the locality, Kakani rural municipality in Nuwakot district has obstructed them from reaching the Sisdol landfill site of late.
Kathmandu metropolitan city has complained that the locals backed by the local government there obstructed the trucks though garbage trucks are also considered vehicles for essential services. However, the locals have said they would not allow any vehicle except ambulances.
The locals have said they would not lift the obstruction unless they are tested for coronavirus.
Kathmandu city's environment department chief Hari Shrestha says the city government is ready to address genuine concerns of the locals through talks, adding the local government officials of Kakani have been invited for negotiation.
Meanwhile, Kathmandu's Chief District Officer Janak Raj Dahal says he has also initiated efforts to solve the problem.