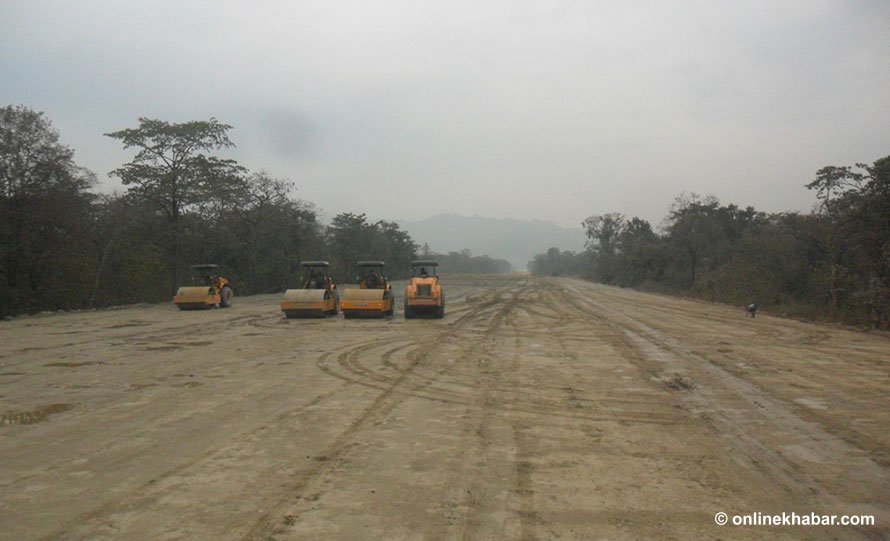 Kathmandu, August 16
The detailed project report (DPR) of the Kathmandu- Tarai fast track has been revised.
According to Minister for Physical Infrastructure and Transport, Prakash Jwala, the DPR has undergone revisions after which the length of the highway has been shortened. This, he said, has reduced the cost as well.
A meeting of the Council of Ministers on Tuesday decided to revise the DPR for the expressway. With the revision, the project cost is to decrease by Rs 2 billion.
Following the amendment, the estimated cost to build the Kathmandu-Tarai fast track is now Rs 211 billion.
Jwala said the length has been reduced after a new plan to build a tunnel on the fast track.
The project is being undertaken under the supervision of the Nepali Army. The project began on April 25, 2017, but only 25 per cent of the project has been completed.
The deadline for the project completion is set for mid-April, 2027.
Initially, the project was estimated to cost Rs 213. 09 billion.