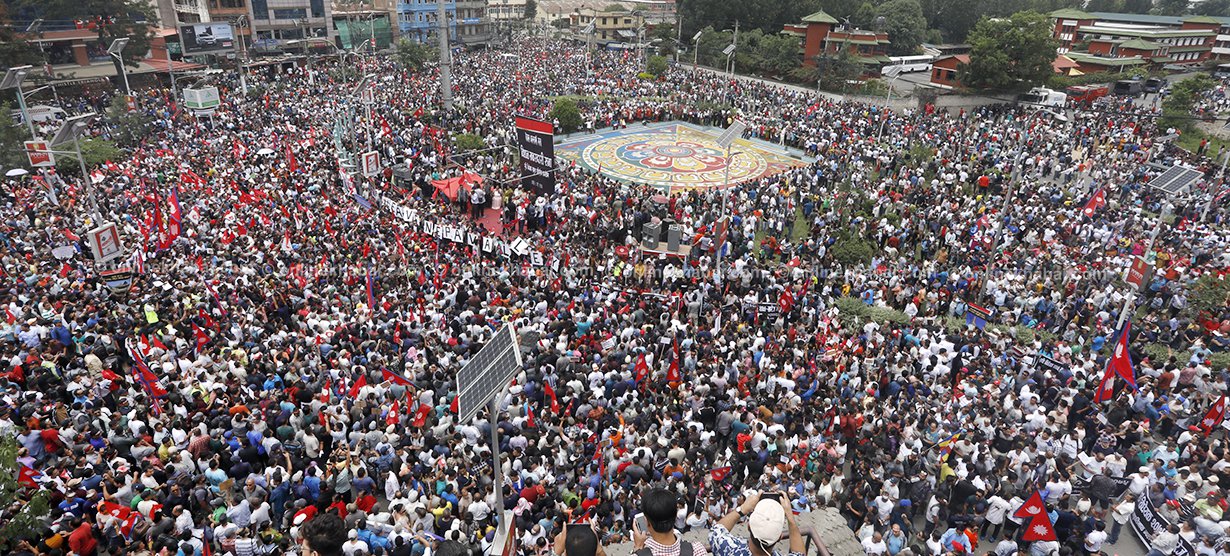 Kathmandu, June 19
Hundreds of locals staged a demonstration in Kathmandu on Wednesday afternoon demanding that the government scrap controversial Guthi Bill.
Owing to protests from various walks of life, the government on Tuesday announced that the bill was withdrawn from the Upper House so as to consult stakeholders. However, the protestors said today that withdrawing was not sufficient, but it should be scrapped.
They gathered at Maitighar Mandala of Kathmandu and reiterated that the government harboured an ill intention to destroy culture and tradition of Newars of Kathmandu and other communities.
They had showed placards and chanted slogans against the government. Some leaders of the protesting groups also addressed the people.
Meanwhile, rallies from various parts of the valley to Maitighar pushed the the city's traffic management was into a shambles for a couple of hours.