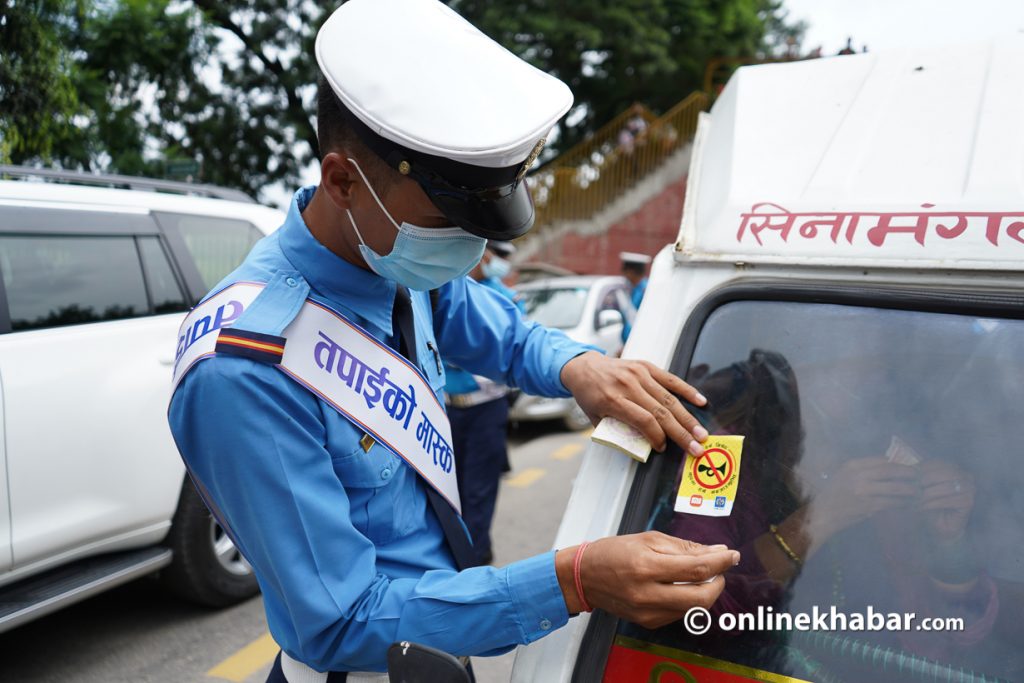 Kathmandu, August 7
Once again, Kathmandu Traffic Police Office has begun strictly monitoring the implementation of the no-horn provision in the city.
The office says it will launch a special campaign to spread awareness about the provision today.
Kathmandu has been declared to be a no-horn zone since April 14, 2017, but this has not been efficiently implemented.
Hence, the office began another campaign in cooperation with the Kathmandu metropolitan city, Padma Kanya Multiple Campus, and Kantipur Dental College and Hospital.
As per the provision, motorists honking horns will be fined Rs 500.
Police say they will exempt the vehicles from the no-horn provision only if there is a risk of a serious accident and if drivers on one side of the road cannot see the vehicles coming from the other side.