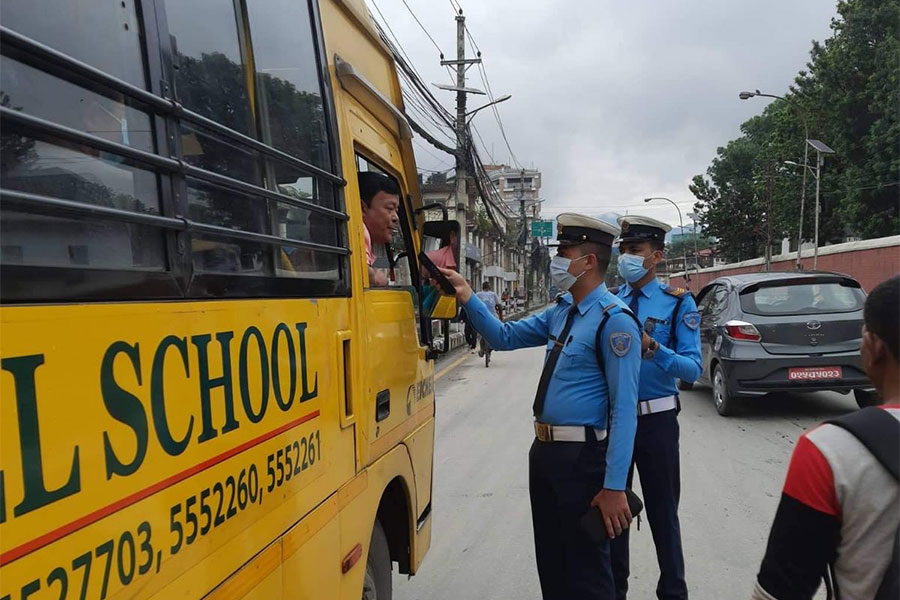 Kathmandu, July 31
Traffic police in Kathmandu have launched a new campaign targeting school bus drivers after it received reports that many such drivers drink-drive.
During the campaign, police have increased checking if the drivers are drunk. In this process, they caught five bus drivers under the influence on Sunday morning.
While police took action against 16 school bus drivers, 11 have been caught for other offences, according to SSP Rajendra Prasad Bhatta of the Kathmandu Valley Traffic Police Office.
Bhatta says the campaign will continue.