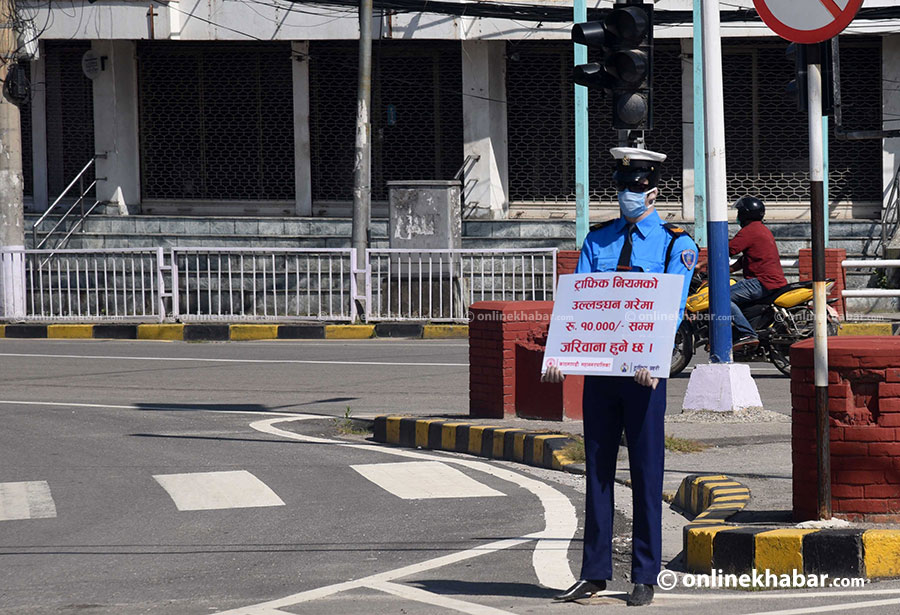 Kathmandu, August 7
Kathmandu Valley Traffic Police Office says it has taken action against 17,493 drivers and riders for various traffic offences in the valley within a week.
Between July 31 and August 6, the office fined and took other necessary action against these people, informs the office.
Drink-driving covers the biggest share of offences as the police booked 1,074 for this. Other major offences include line violation (659), red light violation (574), and illegal registration plates (242).
Day-wise, most of the drink-driving cases were reported on Friday (232) whereas the lowest number was reported on Monday (115).