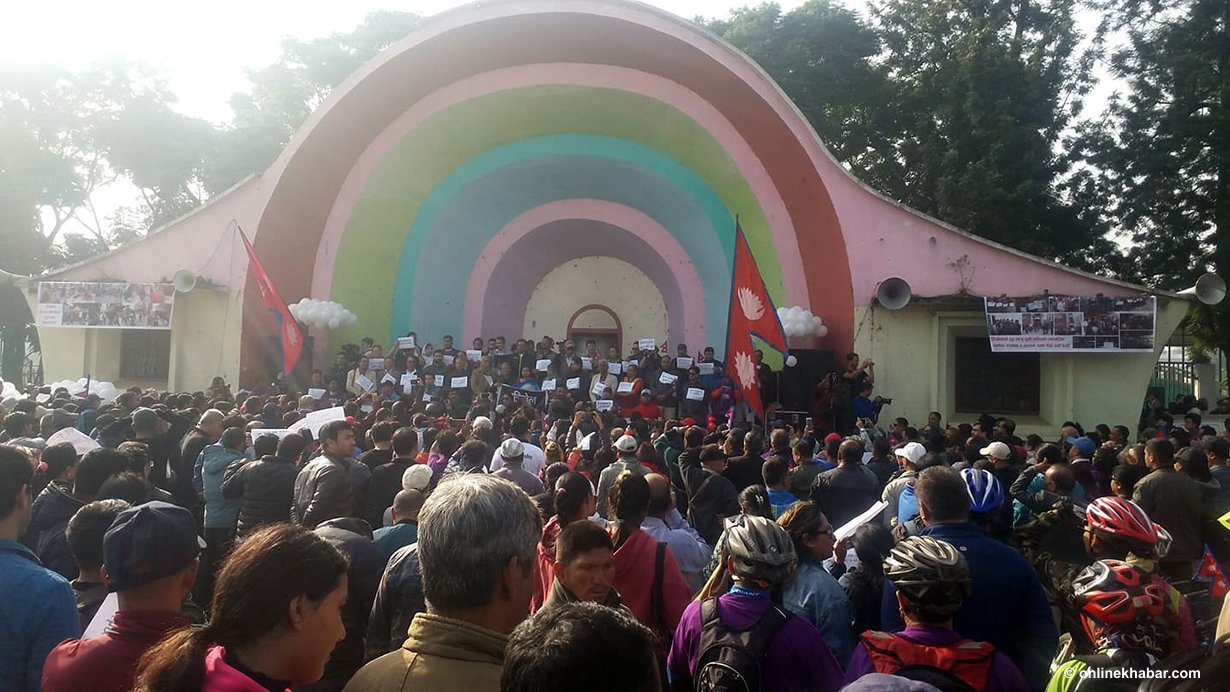 Kathmandu, January 13
The Kathmandu Metropolitan City has decided to bar motorists from parking their vehicles inside Khulamanch, a part of Tundikhel in central Kathmandu, from this Wednesday.
The decision follows a citizen campaign demanding that the entire area of Tundikhel be evacuated for the public use. Though the city government's leadership has agreed to the demand in principle, mayor Bidya Sundar Shakya has been critical of the campaign.
The city's ward 18 chairman Bhai Ram Khadgi says the ground will be open for public events soon.
One half of the Khulamanch has been used as a bus park whereas Chinese contractors have kept various materials used for the reconstruction of Darbar High School there.