Kathmandu, January 15
A group of heritage activists on Friday gathered at Kamalpokhari of Kathmandu to protest against the Kathmandu metropolitan city's move to 'concretise' the pond.
As a form of protest, the activists gathered and applied the mud of the pond to their faces. This, the activists say, is the representation of their failure to make the authorities aware and stop them from commercialising the pond.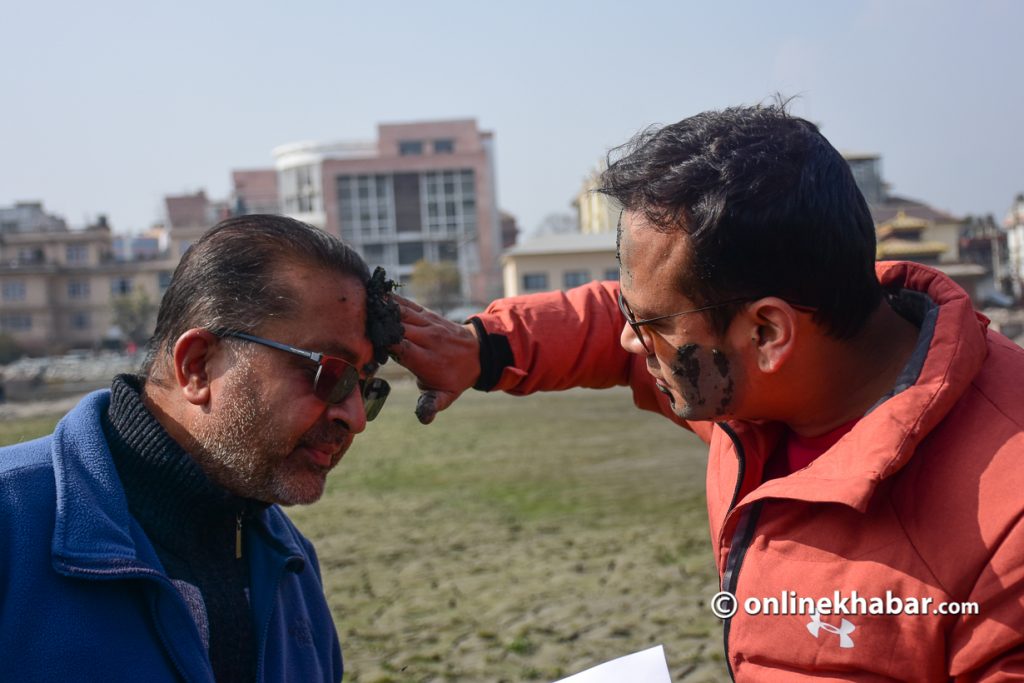 They gathered around the Kamalpokhari premises with the slogan 'Hamro Maato, Hamro Paani, Praan Bhanda Pyaaro Chha' (Our land and our water are precious to us than our lives).
The motive of their protest is to transcend their view that the land and the water are essential to one's living, hoping everyone acknowledges the same. Heritage activists have been continuously raising their voices against the KMC's attempt to lay tiles and commercialise the pond, for more than two months now.