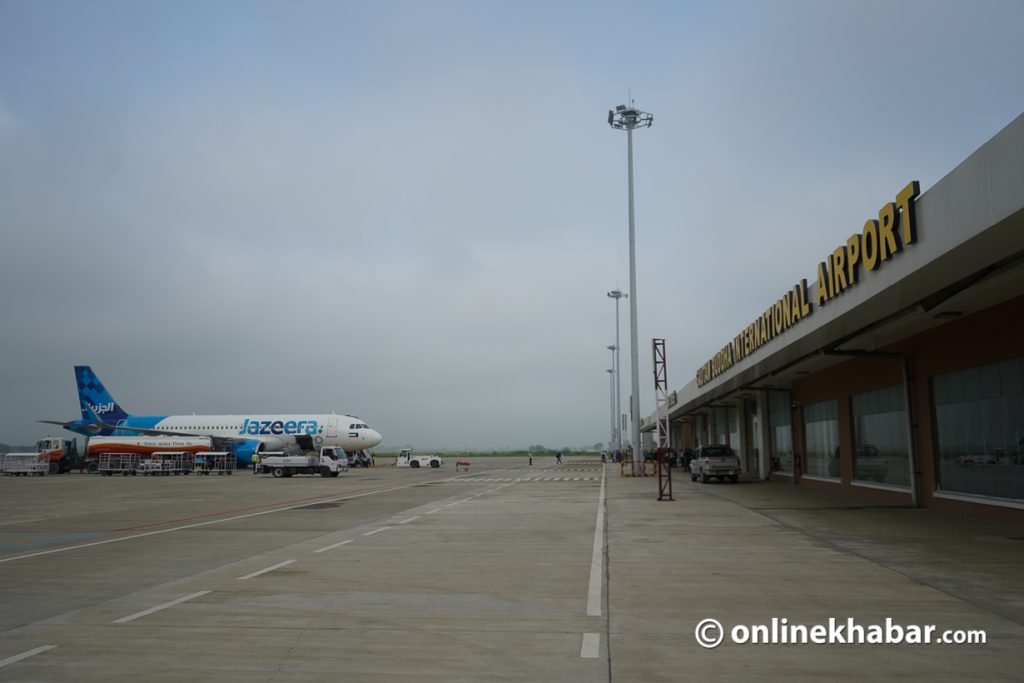 Kathmandu, September 16
Kuwaiti Jazeera Airways has begun daily flights from and to Gautam Buddha International Airport (aka Bhairahara airport), Nepal's 2nd international airport.
Up to now, the company was conducting three flights between Bhairahawa and Kuwait City every week. But, from Friday, there will be one flight every day, or seven every week.
Subas Jha, the airport spokesperson, says a flight will arrive at 6 am and depart at 6:45 am every day for now.
Earlier, it was reported that Jazeera Airways would begin the daily flights from September 1.
Meanwhile,  Wizz Airlines is preparing to start Bhairahawa flights from Abu Dhabi. While it was earlier reported that the Wizz flights would begin in September, they would now begin on October 30 only, according to officials.
Nepal officials hope more foreign airline companies would be attracted to the airport after October when the peak tourist season begins in Nepal.
The Bhairahawa airport began its operation in May whereas regular flights began in June only.