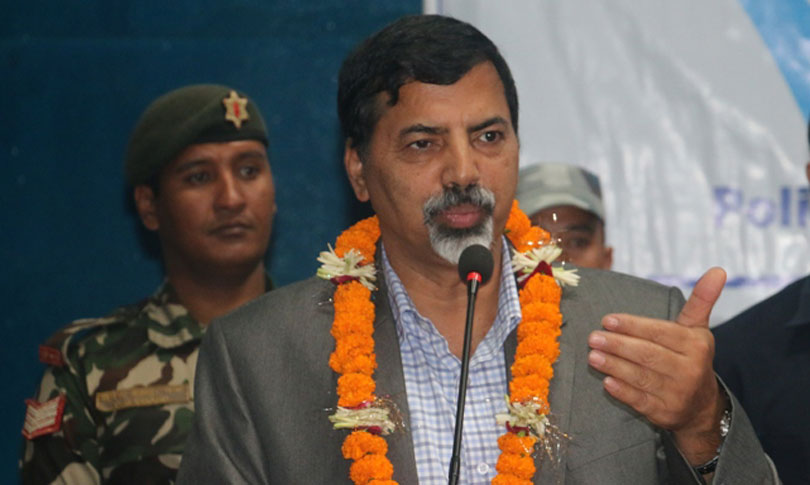 Kathmandu, July 31
CPN-Maoist Centre leader Janardan Sharma has been appointed the finance minister.
The party chairman Pushpa Kamal Dahal had met Prime Minister Sher Bahadur Deuba this morning and recommended Sharma's name for the vacant position. Dahal's secretary Ramesh Malla says Sharma will be sworn in as the minister this evening.
Sharma resigned from the same position on July 6 after the House of Representatives formed a special committee to look into the charges that he let unauthorised persons enter the meeting to finalise the annual budget plan and tweak some tax charges.
Janardan Sharma was under fire after Annapurna Post reported that he changed tax rates in the budget plan for the new fiscal year that would begin in mid-July 2022 under some industrialists' pressure.
As the news reported that the industrialists' representatives entered the ministry office on the eve of the budget announcement to tamper with the document, there was a call to investigate the CCTV footage. But, the ministry had said the footage was automatically deleted.
Upon the House committee's request, Nepal Police recovered some clips, but the committee has concluded they were so unclear that it could not generate any evidence.
The committee had quizzed Janardan Sharma over the charges, but he pleaded innocent.
Following that, the committee submitted its report saying it could not find any evidence of irregularities, thereby giving a clean chit to him. However, there are calls for not appointing him as the minister again as people believe the investigation was not serious as it was meant to absolve him.