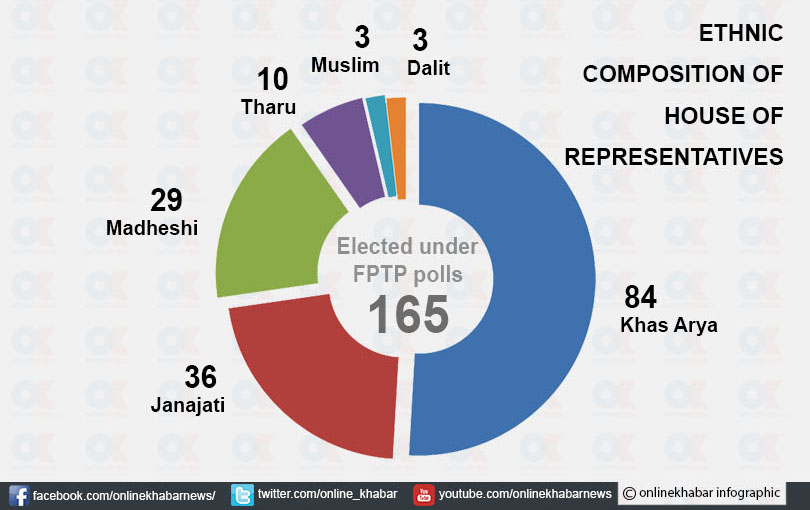 Kathmandu, December 15
It is very likely that Janajati and Madheshi communities will have a stronger presence in the new House of Representatives than what they had in the dissolved Parliament.
Analysing results of first-past-the-post elections for the Lower House, 84 are found to represent the traditionally dominant Khas Arya group including Brahmins and Chhetris. Likewise, there are 36 Janajati lawmakers whereas the number of Madheshis is 29.
Similarly, 10 Tharus, three Muslims and three Dalits have been elected under the first-past-the-post polls. The share of Janajatis, Madheshis and Tharus is satisfactory in proportion to their population. However, Muslims and Dalits are still underrepresented in the FPTP system. It means the proportional representation elections will have to compensate the weaker presence for these communities.
At the province level, Janajatis will constitute the majority in provincial assemblies of provinces 1 and 4. Likewise, Madheshis will dominate the legislature in Province 2. Assemblies of provinces 6 and  7 will have more Khas Aryas.