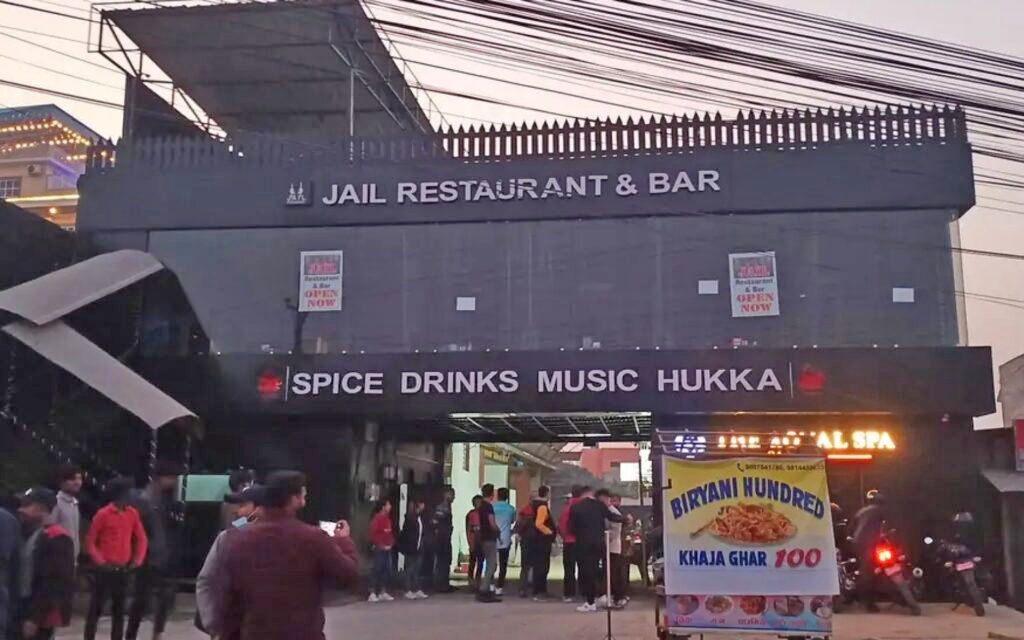 Butwal, January 24
Police in the Rupandehi district of Lumbini have shut down Jail Restaurant and Bar in Bhairahawa of the district after it was found that the restaurant simulated a jail's interior using handcuffs and guns.
Of late, the enterprise was viral on social media, but police claim they closed the business as activities here would have negative impacts on people's everyday lives.
Besides models of handcuffs and guns, there were also some nylon ropes looking like nooses, according to assistant chief district officer Ram Chandra Aryal.
He claims the District Administration Office took the initiative to shut the business after locals demanded so.
"We are looking into the case. We will discuss what action we should take next with the owner and other stakeholders."