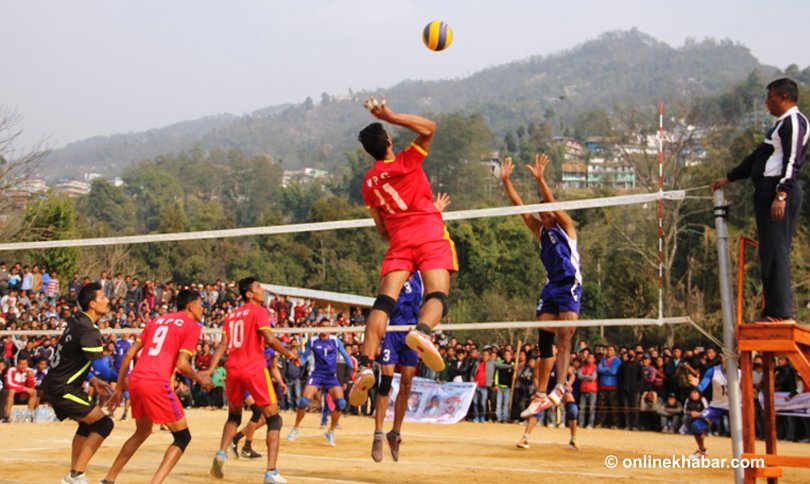 Kathmandu, May 23
The government on Monday decided to recognise volleyball as the national sport of Nepal.
A Cabinet meeting held at the Prime Minister's residence in Baluwatar made the decision, the government spokesperson and Minister for Information and Communications Surendra Kumar Karki informed after the meeting.
The Ministry of Youth and Sports had forwarded a proposal to the Cabinet seeking the recognition.
Earlier, the Nepal Volleyball Association had been demanding that volleyball be recognised as the national sport citing the game can be played within smaller spaces and in any kind of geographical terrain whereas it is economically accessible to most of the Nepalis.
The NVA has thanked the government for the decision.
However, stakeholders complain of lack of infrastructures including well-facilitated covered halls for the sport.
Before the decision, there was not any sport discipline recognised as the national game in Nepal, though some believed kabaddi or dandibiyo was.
ALSO READ: