The Narayanhiti Palace is in the news again with Prime Minister KP Sharma Oli choosing the road outside the palace of recent monarchs as the venue for his show of force on Friday, February 5.
There are commentators who think this choice is politically meaningful as it suggests Oli is gradually heading towards the monarchy again.
Time will tell if that is a right interpretation, but today, we will take you on a tour inside the palace.
It has been 13 years since the royal palace was converted into a museum with public access. However, its selected sections were not open. Just in November 2020, the government has decided to open Shree Sadan, the 'private residence' of King Birendra, also for the public.
We are going there today.
—
It is said that Shree Sadan was decorated according to King Birendra's designs. This three-storey building constructed in 1966 has 12 rooms.
On the ground floor, there was the private office of the King Birendra Bir Bikram Shah and Queen Aishwarya Rajya Laxmi Shah. Adjacent to it, there was a kitchen, dining room, wine bar and waiting room, on the same floor.
Crown Prince Dipendra also used to live on the ground floor. Later, Dipendra had moved to Tribhuvan Sadan as per the rules that one has to separate after they reach the age of majority. After that, his room was kept empty.
On the first floor of Shree Sadan were King Birendra's bedroom and Queen Aishwarya's room. Rani Aishwarya, in her room, had a television, along with many cassettes and a cassette player.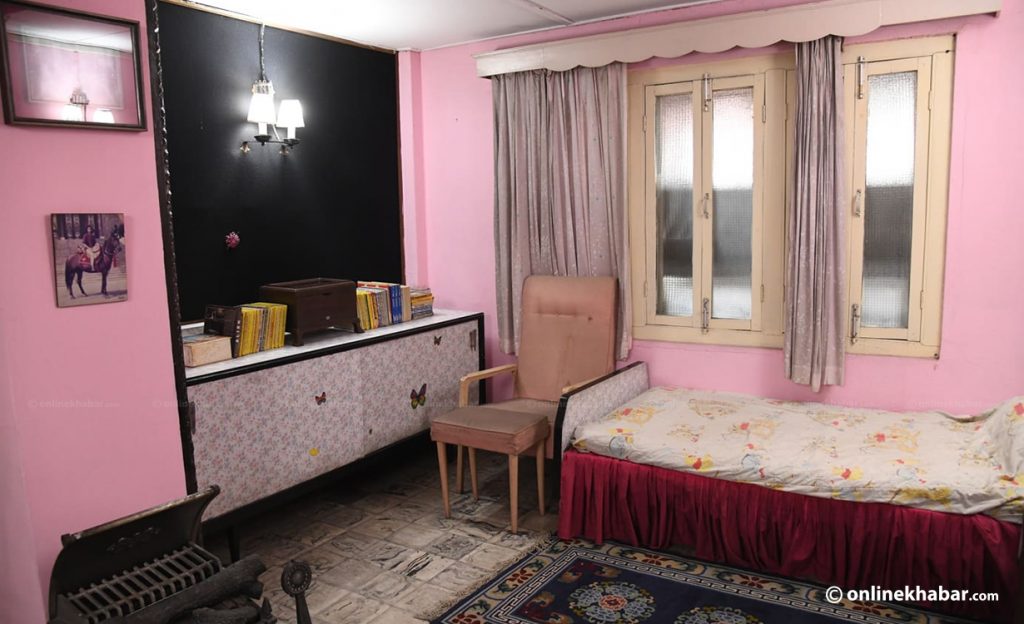 On the second floor were rooms of the youngest Prince Nirajan and Princess Shruti.
Similarly, inside the building, one can observe the vehicles used by kings Tribhuvan, Mahendra and Birendra. Helicopters and aeroplanes used by Birendra can also be seen. There are also toy cars of Dipendra, Shruti and Nirajan, on display.
From Shree Sadan, one could also reach the Republic Monument. However, now, as the bridge over the Tukucha river is under construction, one has to reach the monument from the eastern gate of the Narayanhiti Palace, near Nagpokhari.