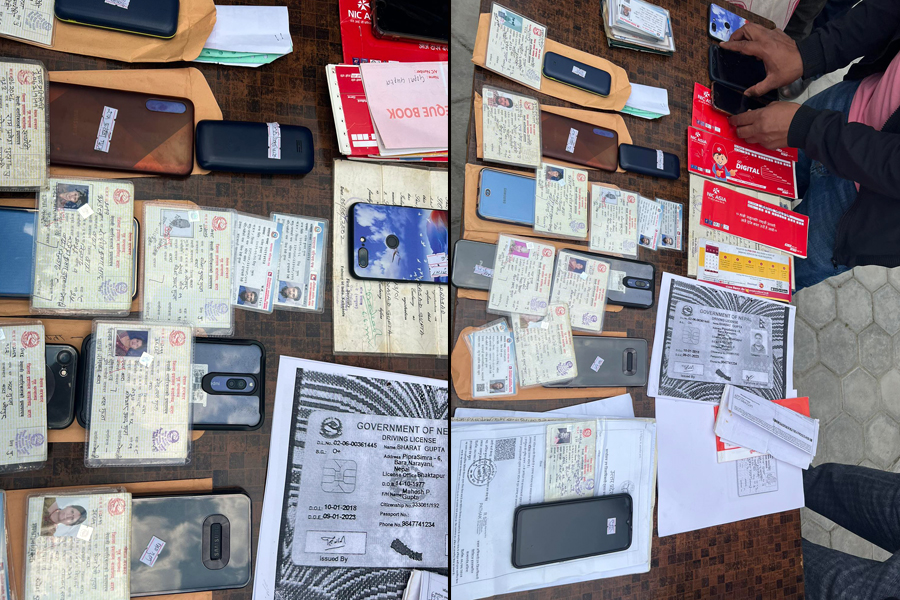 Kathmandu, June 6
The Kathmandu District Court has ordered that nine out of the 10 Indian citizens, who were arrested for obtaining Nepali citizenship, be sent to prison for further investigation.
Rahul Gupta, son of Bharat Prasad Gupta, however, has been granted bail of Rs 200,000. It has been revealed that he obtained citizenship on May 12, 2013, through descent and subsequently obtained a passport on November 17, 2014. His father, Bharat Prasad Gupta, acquired Nepali citizenship by birth on March 31, 2007.
Those remanded in custody are Gyan Mati Devi Gupta, Gopal Gupta, Ram Sundar Gupta, Ram Praswesh Gupta, Bharat Gupta, Sneha Lata Gupta, Meena Devi Gupta and Rajesh Kumar Gupta.
After the court's order, SSP Manoj KC, the head of the Kathmandu Valley Crime Investigation Office, informed that all except one person were remanded in custody.
Bharat Shah Kalwar, Rohit Kumar Shah, Anil Kumar Shah, and Sunil Shah Kalwar (also known as Bhola), are on the run.
According to KC, the investigation began at the location where the citizenship was obtained, and efforts are underway to locate other individuals involved in the case.